The rise and rise of high end residential
A Russian billionaire has just purchased a New York penthouse apartment for $88 million (£56m). The 627 sq m apartment in Central Park West is the highest value individual property sale in New York history. It works out at £88,500 per sq metre which is believed to be a new record on a sq metre basis, although it must be said that no official records are kept on a worldwide basis.
Dmitry Rybolovlev purchased the apartment with panoramic views of New York's Central Park for his 22-year-old university student daughter, Ekaterina Rybolovleva. (The agency fee on this was a salivating £2m!)
The previous record on a sq metre basis was thought to be 10 Pollock's Path in Hong Kong, which sold last summer for $102.7m (£65m) and equates to £83,000 per sq m.
The world's most expensive private dwelling is thought to be in Mumbai, India. Antilla Tower, the home of Mukesh Ambani is 173 metres tall (but only 27 storeys as each storey is double or triple the normal height) and allegedly has 600 staff maintaining it and serving the family. With some 40,000 sq metres of floor space, it is however, still only half the size of Buckingham Palace.
A neo-Georgian house on the so-called Billionaire's Boulevard in London is believed to be Britain's most expensive house having been purchased for £117m by the steel industrialist Lakshmi Mittal. Mining magnate Rinat Akhmetov, Ukraine's richest man, purchased two apartments in the highly prestigious One Hyde Park complex in Knightsbridge in London for £136m. This makes Roman Abramovich's pad in Kensington Palace Gardens, London, at £92m look cheap, although his Villa La Leopolda, the 10-acre estate he is thought to have purchased from Microsoft mogul Bill Gates for £284m is often described in the media as the world's most expensive transacted (not valued) house.
According to Chesterton's Research Brief on the London Residential Market, January 2012, in Mayfair, Belgravia, and Kensington & Chelsea districts, the residential property market is dominated by foreign high net worth individuals, notably from Russia and the Middle East but also increasingly from China and India. Eurozone buyers are also present with Greeks being prominent over the past year. In the ultra-prime segment, approximately 75% of sales are currently accounted for by foreign purchasers which adds to the area's already multi-national feel. Quality apartments in these up market areas typically range between £20,000 and £50,000 per sq m.
Elsewhere in the low tax jurisdiction world, Monaco fetches £40,000 – £75,000 per sq m, whilst Hong Kong and Switzerland are averaging around £20,000 per sq m in the smarter parts. More in the prime exclusive locations.
So how does all of this compare to the Gibraltar property market?
It makes Gibraltar properties seem rather cheap! Ocean Village trades at an average of £5,000 per sq m, higher for the marina facing penthouses, less for the road facing lower floors whereas King's Wharf averages £4,400 per sq m. The Island in Queensway Quay exceeds £6,000 per sq m and achieves the highest per sq m rate of any of the developments.
Gibraltar has the location, the legal system, the tolerance of foreign nationals and the tax structure to attract some of the ultra prime market. This is in part, what makes London attractive to foreign wealth. A further important factor and one which is sometimes overlooked is language: English is the language of international business and is widely spoken as a second language worldwide which helps greatly to make Gibraltar more accessible to foreigners.
But Gibraltar does not have the ultra prime property stock to match the other attractions. There has been no new supply of anything for two years and nothing will be brought to the market in 2012.
Buena Vista park , a mix of villas and townhouses, should start its completions at the back end of 2013. Chesterton has been appointed by the developer to market this development internationally, to tap into the higher end residential market which continues to flourish worldwide. We are also working with another developer that should soon launch the best residential property that Gibraltar has ever seen, aimed at those who want the best, can afford the best and would not consider relocating to Gibraltar without the best.
Does the influx of the super rich help Gibraltar on a more socio-economic level given the low taxes the individuals pay? I would argue most certainly yes. Mukesh Ambani's home in Mumbai requires 600 (tax paying) staff. In Gibraltar there is still import duty on the construction materials, stamp duty on the property prices, plus home furnishing stores, garages and many restaurants and bars that crave the higher spending power of these individuals.
If we can create the right quality with the right high end design to finish each property properly, to complement the other component parts that we already have, then we can attract further wealth to Gibraltar. After all, why choose Monaco, when you could be here on the Rock at less than half the price?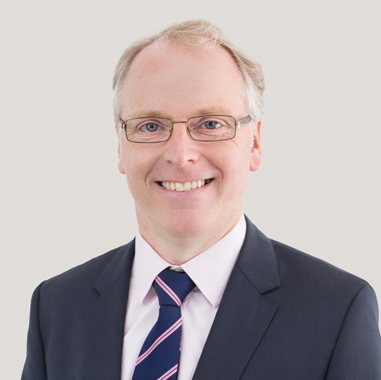 Contributed by Mike Nicholls