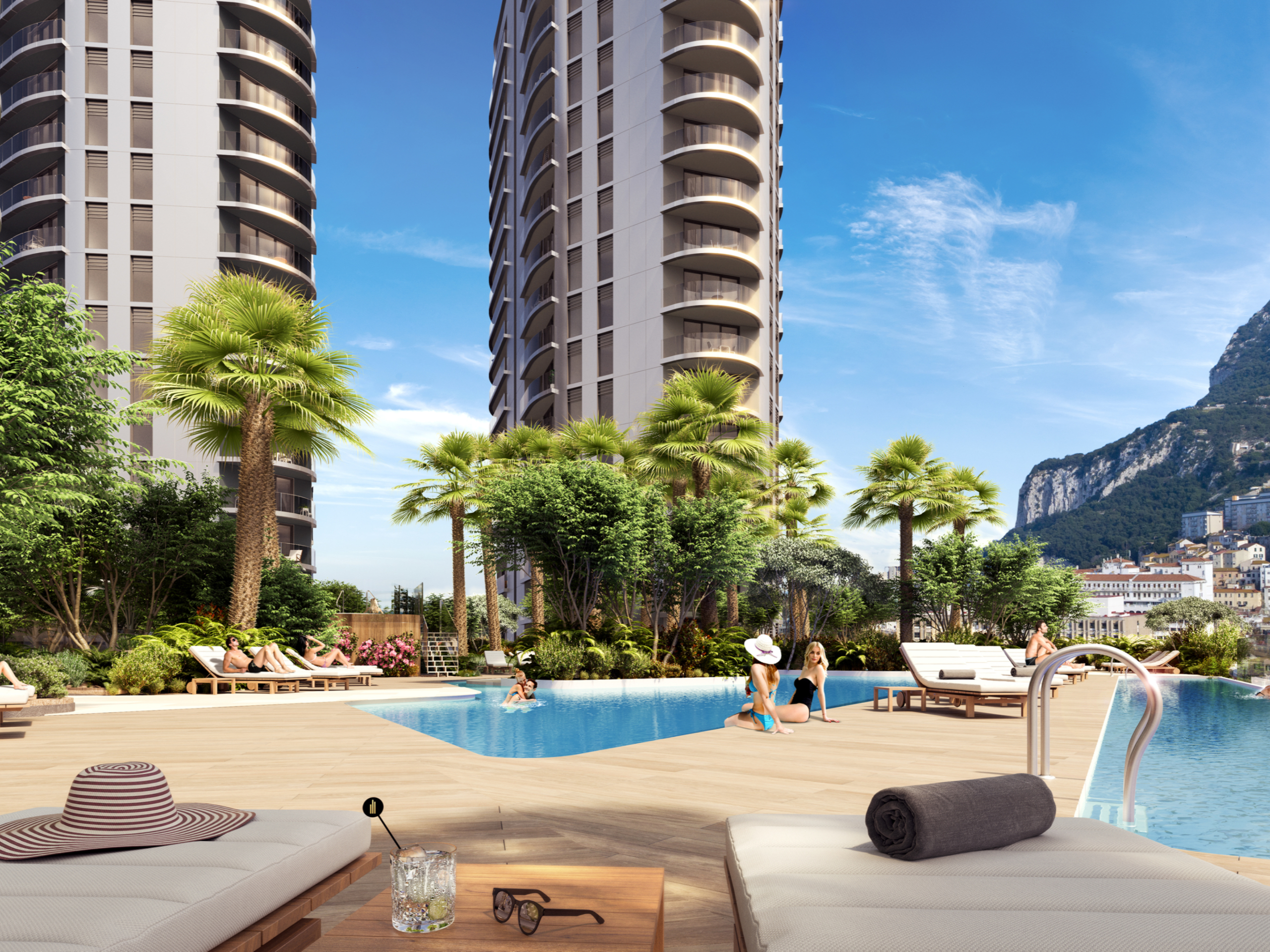 Within eight days of public launch, 50% of the apartments in EuroCity's second tower, Murano, have been reserved. This is an amazing vote of confidence in the quality of design and specification that EuroCity offers. Furthermore, it follows on from the sale of 105 apartments in just 19 days last month in Carrara, the first building.

Surpassing even the most optimistic of pre-launch sales forecasts, these figures will ensure construction should start ahead of schedule, in July 2018.

Prices started from £165,000 and local residents account for over 85% of the reservations made so far. A dedicated sales office is due to open shortly on the ground floor of the successful West One development which will showcase a virtual reality tour of the development once built.
"This is a fantastic endorsement of the EuroCity project itself as well as the Gibraltar economy" stated Chestertons' managing director Mike Nicholls. Mike has acted as the development consultant on this project for over two years on behalf of Chestertons and is clearly proud of how events have unfolded. "A wide mix of purchasers are demonstrating their faith in the future stability of Gibraltar as well as warming to this mixed use project which is so much more than just another block of apartments".

Architecturally striking, ideally located, and offering outstanding residential, commercial and retail space to the designs of an internationally acclaimed team, EuroCity is a new benchmark of quality at the heart of Gibraltar's central business district.
Three slender towers, including Gibraltar's tallest at 22 storeys with stunning views towards Spain and Africa, create a sustainable, residential resort of 366 apartments around a split-level podium of lush landscaped gardens and pools, served by an international-class concierge facility, the first of its kind in Gibraltar.
Welcoming public space at ground level, the attractions of lively retail, cafés and restaurants, and the further benefit of extensive car parking, confirm EuroCity as a prime destination within the central business district, and a valuable new addition to Gibraltar.
Apartments in the third building Porcelana are forecast to be retained by the developer.

Contact Chestertons on 200 40041 or info@chestertons.gi for latest availability.
Contributed by Mike Nicholls