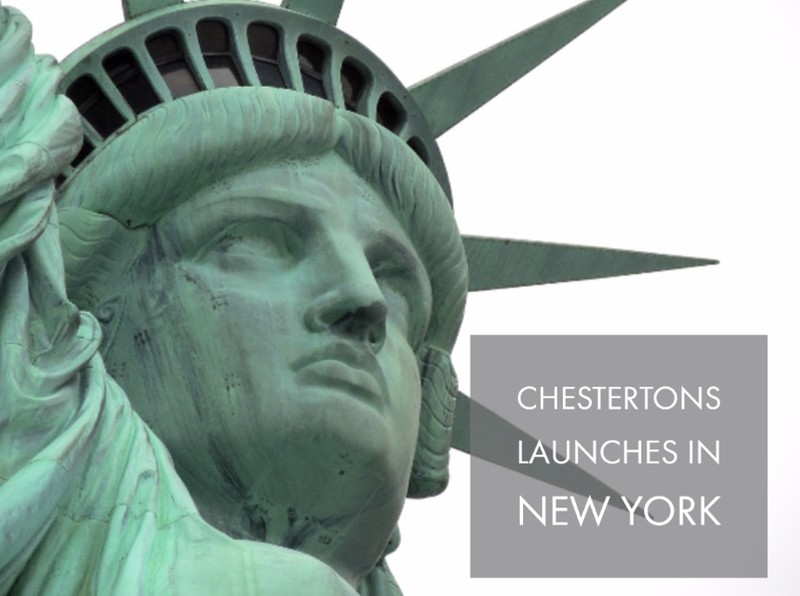 Chestertons, one of London's most established estate agents, has formed an association with TOWN Residential, New York's leading luxury real estate services firm, giving it valuable access to one of the world's greatest financial centres.
Working from within London and New York and extending across Europe and the Middle East, where Chestertons has a strong presence, the association will deliver a large domestic and international audience to some of the world's most desirable properties.
Founded by Andrew Heiberger in 2010, TOWN Residential has cemented its position as New York's foremost luxury real estate services firm with its best-in-class customer service by an unparalleled team of more than 500 Representatives and professionals strategically located in ten prime Manhattan, Brooklyn and Queens locations. TOWN Residential specialises in luxury residential sales; leasing; the marketing, sales and leasing of property developments; commercial and retail.
Neville Page, Chestertons' Director of International, commented "America has long been a key market for London's luxury property market and recent analysis of our website reinforced this by revealing that 29% of international visitors came from the US. We are therefore very excited to announce this incredible partnership with one of New York's most dynamic and successful real estate companies and look forward to working together for the benefit of both our clients and associates."
During the first quarter of 2017, TOWN Residential successfully transacted more than $429 million in total residential and commercial sales and leasing volume. This total is comprised of 201 sales transaction sides and 479 leasing transaction sides. Since inception, the firm has successfully completed more than 19,600 transactions totaling over $11.4 billion in residential and commercial sales and leasing volume.
Throughout the quarter, the firm successfully transacted 14 properties over $5 million, with 6 of those transactions exceeding $10 million; while also completing 43 rental transactions over $7,500/month, with 32 of those transactions exceeding $10,000/month. TOWN Residential is currently representing 163 active sales exclusives and an additional 142 sales listings in contract totaling more than $885,871,347; as well as 218 of the city's top luxury rental exclusives.
Contributed by Mike Nicholls