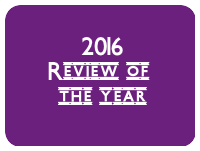 Brexit, Trump and Leicester City grabbed the headlines this year. Each an example that, in this era, nothing can be taken for granted. What is certain however, is that the next couple of years throughout Europe will be uncertain. In times of uncertainty, investors and companies seek a safe haven as their jurisdiction of choice. The post referendum months have demonstrated that many investors and companies believe Gibraltar is such a safe haven.
Sales and rentals of residential properties have continued apace in this post referendum era, belying our immediate concerns in the few days after the surprising result was delivered on June 24th this year. Indeed, our post referendum financial results are up on the same period last year.
The demand is from investors, relocating executives and high net worth individuals in particular. Hence the popular properties are those that are correctly priced and attractive to these user groups.
The availability of mortgages also seems to be improving. Interest rates remain low and there appears to be healthy competition amongst Gibraltar's mortgage lenders. Indeed, last week saw the Gibraltar International Bank move into the buy to let market which will underpin further the property investment market.
There is also movement in commercial space, not only within Gibraltar but companies moving in from outside of Gibraltar creating new employment opportunities here. The World Trade Center has opened adding much need quality and quantity to the office market.
So far, our key industries have not been significantly impacted by the referendum result. No company has relocated and employment rates remain high. In Main Street, a brand new three storey designer store has opened raising the bar in the retail sector. Tourists are still visiting in the same numbers.
The number of unique users visiting our website www.chestertons.gi in the 6 months since the referendum is 42% ahead of the identical period in 2015. These users increased the number of post referendum sessions on our site by 53%. We believe that this increase is partly due to the raised awareness and belief in Gibraltar since the referendum.
The impact of Brexit is an issue occupying the minds of virtually everyone connected with Gibraltar, it is worth noting that nowhere in Europe is escaping the uncertainty that Brexit creates. Gibraltar is small and the ability to react quickly whilst in unchartered waters is a key strength of this jurisdiction.
At Chestertons, we leave 2016 with a strong pipeline of business. "Brexit, what Brexit?" it sounds arrogant, but so far that is our experience and we hope it continues. I am pleased to report that the Gibraltar property market remains, for now, quite robust.
To receive Gibraltar property news direct to your inbox, sign up to our occasional newsletter here.
Contributed by Mike Nicholls