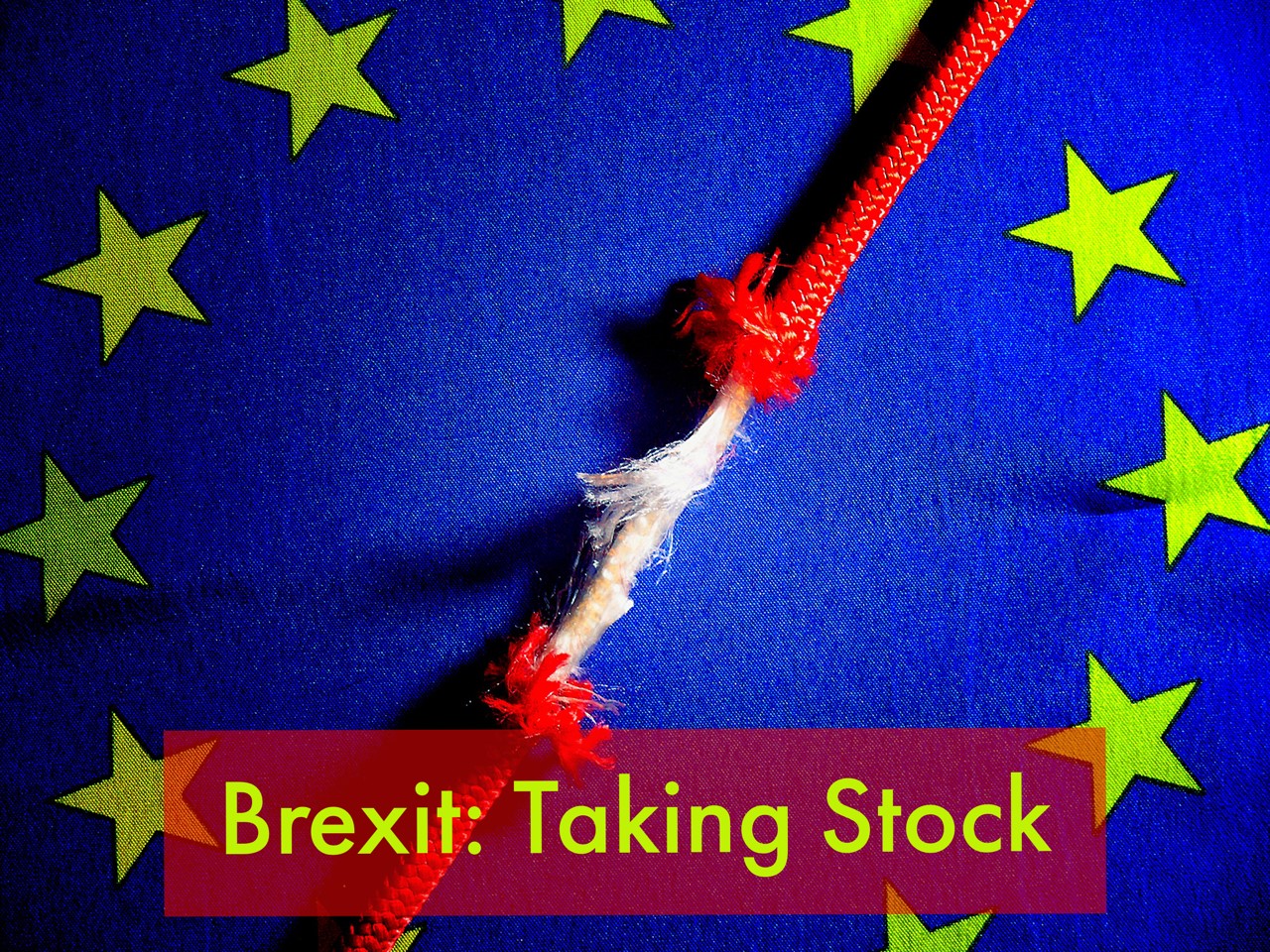 Has Brexit impacted your business? Are property prices going up or down? Do we need all these new properties being built? Will Gibraltar survive? The same questions are posed every day by our wide spectrum of clients.
Nearly eight months ago 96% of us voted to remain in the EU, mostly because it would protect Gibraltar's economy and its border with Spain.
We now face a hard Brexit, out of the EU, out of the single market and out of the jurisdiction of the EU courts.
Has this eight month journey impacted our business thus far? No, not really. We are still selling and renting properties across the entire price spectrum at volumes and prices marginally ahead of last year. There remains a lack of supply of property in the open market.
What we do notice is a divide in the level of confidence of property buyers. The international, or ex-pat, buyer remains generally confident that Gibraltar will navigate its way through the unchartered waters that lie ahead, emerging as a strong economy outside of the EU. This view is supported by the fact that some 90% of Gibraltar's trade is with the UK and a common market between the UK and Gibraltar looks quite certain. These buyers identify the fact that some 6,000 non-Spanish workers cross the border each day to work in Gibraltar and would potentially live in Gibraltar if the right property was available at the right price.
The contrary view, anecdotally held more by locals than ex-pats, is that there is trouble ahead at the border and history tells us that we can't trust the Spanish. This more cautious view, underpins the reduced activity in the property market by Gibraltarian investors.
The fact that we still see prices rising, especially on properties below £500k, volumes rising and huge scarcity of supply in the residential rental sector suggests that the optimists outnumber the cautious.
We recently announced record website statistics for January 2017 with visitor numbers double that of January 2016. That's astounding! Double! Gibraltar hits the international press near daily as our Chief Minister travels to Westminster and Brussels banging the Gibraltar drum. The interest in our jurisdiction generally remains high. In January 2017 alone, our website recorded visitors from 83 different countries.
If 90% of Gibraltar's business is 'safe' with the UK then the opportunity to create new markets, new services outside of the EU to replace or even improve on the lost business remains high. We would like to see more happening to prepare for these potential new markets. We wrote about the potential of Gibraltar to be a Fintech hub in our August article "Where there's talent there's money". We published some ideas on how to evolve Gibraltar into an island economy last July to reduce Gibraltar's reliance on the land frontier with Spain. The greatest post Brexit risk seems to be the future of the border and the extent to which goods and workers can enter and exit relatively uninhibited.
To an extent, either outcome will add to the demand for property. Make life difficult for workers and more will want to move in to Gibraltar. Keep the border flowing and business can continue to flourish adding to the continual demand for more property to house the increasing population.
So Gibraltar must build more property to withstand this demand and to prevent the cost of housing becoming so unaffordable that businesses flee to other, cheaper, jurisdictions.
Brexit has its challenges. Gibraltar relies upon the UK to a large extent to ensure that a free flowing border with Spain will operate post Brexit. The Southern Irish border with Northern Ireland (a UK / EU frontier) is a comparable situation albeit with a better relationship between the parties. Legally, though, it could be a useful benchmark to try and copy.
What Gibraltar can do for itself is to create the platform for post Brexit trade. Get it right and Gibraltar will become even more successful than it is now.
Contributed by Mike Nicholls