View Photos
Off Plan
From £163,500
West One
---
Ref: W1
Enquiry
Off Plan Development - West One
From £163,500
About West One
Located at the southern end of the existing Eurotowers, the new and modern twelve storey tower will comprise of numerous apartments and commercial units. The high quality and stylish apartments are situated right in the heart of Gibraltar's business district and are just a stone's throw from many local amenities such as restaurants, shops, supermarkets and schools. Combining both the advantages of affordable city living with a central location, West One has been designed to incorporate all the essential lifestyle features today's executives demand making it the ideal location to work, rest and play. West One offers contemporary off-plan studios, one, two, three bedroom and penthouse apartments for investors seeking to add affordable properties to their portfolios, and for those looking to relocate to an up and coming vibrant community. Each apartment will feature a fully fitted designer kitchen and luxury bathroom, and residents will also advantage from the use of the communal swimming pool and private car park. West One has also been designed to be a highly energy efficient building, benefitting from low energy lighting with recessed LED light fittings, helping to reduce the carbon footprint of the development. The construction of West One began in January 2016 and it is expected that it will be completed by Easter 2018. Each property is sold on the basis of a 99 year leasehold. Chestertons acted as sole agent for the development and some resales are now available.
More Info
About the location
The west side of Gibraltar has a more metropolis feel to it.  Here you will find some of the major government offices, companies, the hospital, one of the largest of the supermarkets in Gibraltar along with a spa / gym.  You can also find a selection of café's, bars and shops.  It is also the hub of Gibraltar's newest property developments.  It also boasts a spectacular promenade looking over the Bay of Gibraltar.
Read More
Gibraltar
Area Guide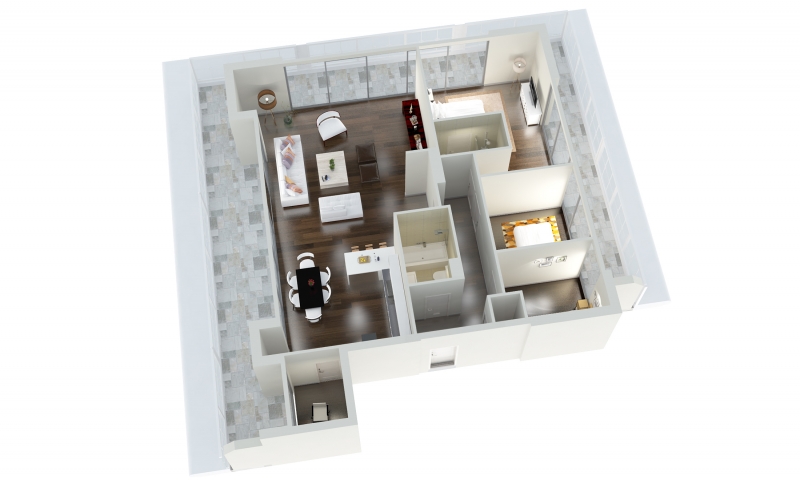 Floorplans
How can we help?
Chestertons is the premier property consultants and estate agents in Gibraltar.