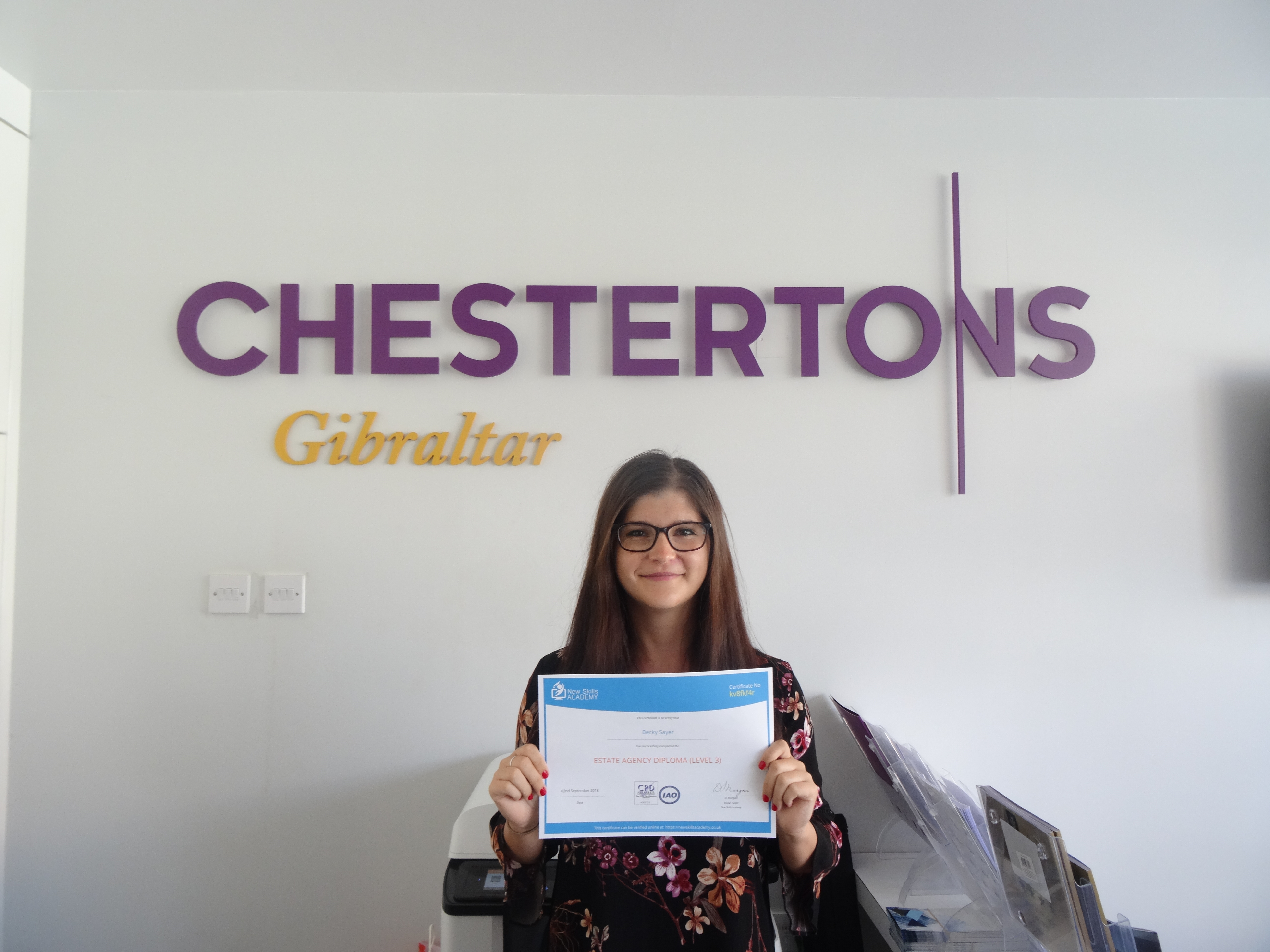 Chestertons is delighted to announce the expansion of its off-plan sales team by the appointment of Becky Sayer as Property Administrator.
Becky has just graduated with a degree in Real Estate, following a previous degree in photography, both at The University of the West of England.
While studying real estate in the UK, Becky worked with Savills on a part-time basis and gained important first-hand experience.
After six years away from Gibraltar, Becky is now happy to return and is proud to have been offered the opportunity to work within the established and professional environment of Chestertons. As part of her induction, she has already gained her Estate Agency Diploma (Level 3) and also passed the Staff Awareness – General Data Protection Regulations (GDPR) exam.
Becky's interest in real estate stems from the belief that one of the single most important choices in life, is our choice in property, whether it be purchase, rental, business or investment.
Away from work, Becky enjoys travelling, cooking, reading, pottery and photography.
Mike Nicholls, Chestertons' managing director commented, "We are delighted to welcome Becky to our expanding team. Becky brings with her not only a degree in real estate but in addition, fresh and innovative ideas stemming from her academic background. We look forward to Becky using her knowledge and ideas to further add to Chestertons' professionalism, experience and knowledge for the ultimate benefit of our clients".
Contributed by Mike Nicholls