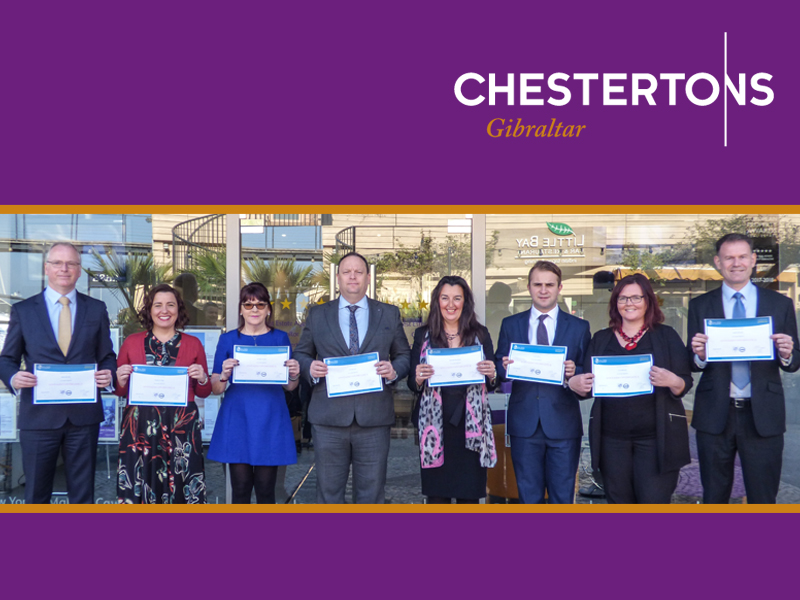 Chestertons is pleased to announce that eight staff recently passed the Estate Agency Diploma (Level III).
"We invest in our staff and their training as a matter of course" said Mike Nicholls, Chestertons' MD.
Being an estate agent, having the ability to show applicants available properties, help investors purchase investment properties and assist clients showcase their properties on the worldwide stage is a popular career in Gibraltar, especially given the buoyant property market of recent years.
"In order to be at the top of our game as a firm of estate agents, our staff need the necessary training and certification, which is why we encouraged each front line staff member to gain this accreditation" Mike Nicholls added.
The training involved the basics of estate agency, anti-money laundering, ethics, conflicts and legal issues encountered in the property market.
"I'm proud of the team we have. The training was not compulsory but all sales and property management staff opted in, including myself. A real desire to be the best".
Contributed by Mike Nicholls