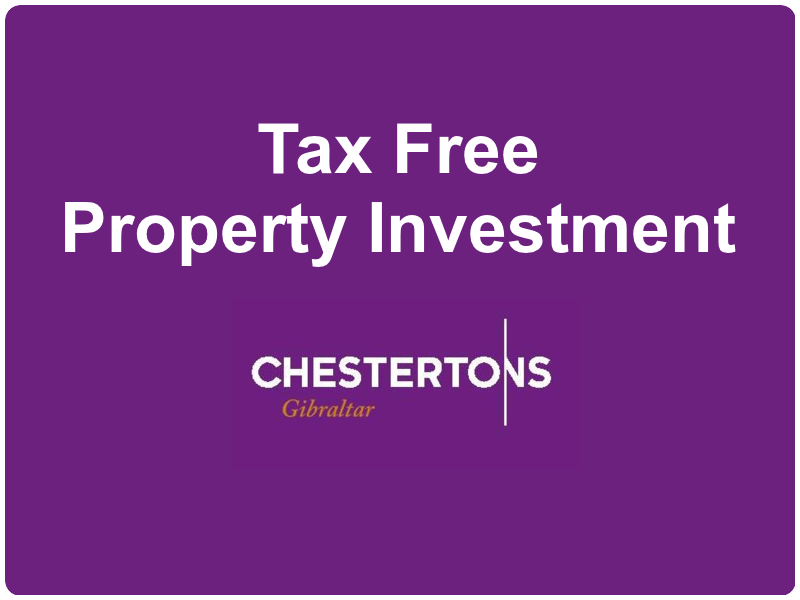 Tax free property investment is now available to off-plan property buyers who purchase a property in the 30 months starting 1 July 2016. This concession was given in an addition to the budget by the Chief Minister. We await full details and will issue these once known.
All we know now is what the Chief Minister said in parliament on the afternoon of Fri 8 July and we quote word for word below.
"I want to announce a new measure as a result of meetings I held this week after coming to this house and the very positive progress that I believe there will be in the market to build homes for key workers in Gibraltar sooner than I expected. So, therefore, I announce a new budget measure today that where any property is constructed in the next thirty months from the 1st July 2016 and that property is rented for residential purposes, the owner of that property will receive a tax credit equal to the tax payable on the profits earned on the first twenty-four months of rent occurring in the first five years after the completion of construction of that property. The tax credit is not refundable and can be offset against the tax payable to extinguish any liability to tax."
This is also good news for employers concerned that their staff are forced to live in Spain and for employees who seek to move in to Gibraltar but cannot due to lack of supply of property. It should maintain current momentum of building in uncertain times from an EU perspective.
Contributed by Mike Nicholls