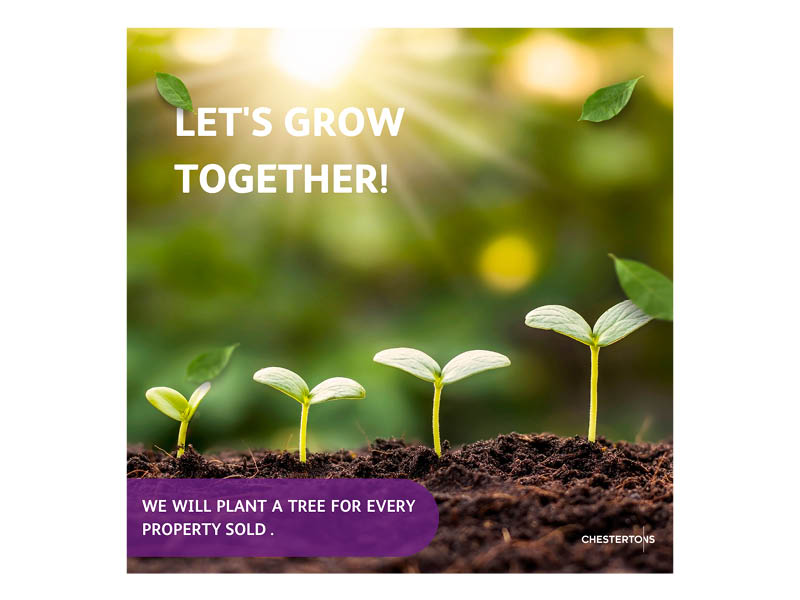 Chestertons has established a "let's grow together" eco-friendly initiative across the entire Chestertons network worldwide.
For every property we sell, whether Gibraltar, London or Dubai, Chestertons will mark that sale by planting a tree. The trees will be planted worldwide and throughout the year we will issue updates on progress.
As the trees grow, they help reduce climate change by removing carbon dioxide from the air, storing carbon in the trees and soil, and releasing oxygen into the atmosphere. Reforestation and afforestation are seen as key solutions to climate change.
"We think this is a fantastic global initiative from Chestertons, it coincides with our own climate goals to reduce our carbon footprint and become more eco-friendly. In 2020 we won the Gibraltar Sustainability Awards in the Engagement for Sustainability (Business) category having acquired eBikes for staff as a mode of transport for viewings and listing, but also, for public use as a leisure pursuit. We have also moved most of our tenancy agreements and terms of business to online signature to reduce unnecessary paper usage. We are very pleased that Chestertons Global has introduced this initiative across all of its offices worldwide as climate action is extremely important for all of us" stated Paul Duck, Chestertons Managing Director.
Our e-bike rental by the hour is still available from EBike Gibraltar, for anyone interested. https://ebike-gibraltar.com/.
Contributed by Mike Nicholls