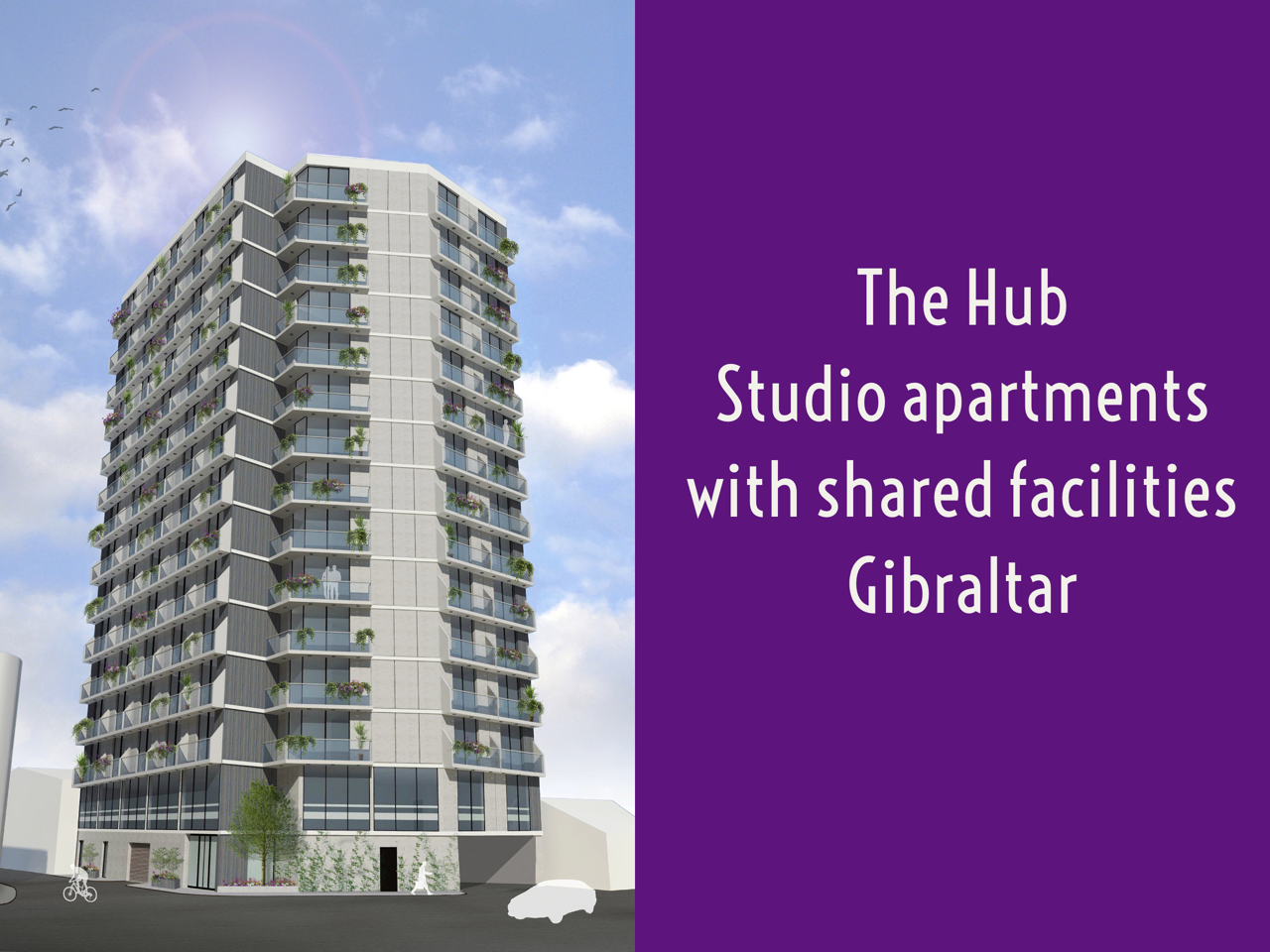 On Tuesday 28 November, The Hub, a development of studio apartments, was granted outline planning consent. Chestertons, as sole agent, was ready to launch the development within minutes of the announcement.
99 apartments, or nine floors of eleven apartments on each floor, went on sale. Floors 11-14 have been retained by the developer. Using our database and social media channels, we generated immediate interest within minutes and by the end of the first day some 40 apartments had been reserved. Momentum grew as news of the properties hit the portals, propertygibraltar, Rightmove and Zoopla and by the weekend 92 of 99 had been reserved with the final seven selling on Monday.
By anyone's standards, this was a phenomenal success. So what went right?
Firstly, the developer targeted the property market in most demand. Affordable property in the open market. As the developer stated at the outset: "This is a new style of private development for Gibraltar, geared to help address the shortage of residential accommodation at the lower end of the open property market price spectrum. The location is perfect for residents working at the World Trade Center, the town centre or just requiring easy proximity to the airport or border." Thousands of key workers live in Spain, being priced out of Gibraltar's property market. These are ideally suited to them with pricing starting below £119,000 a studio.
Secondly, purchasers warmed to the design. The accommodation has been designed to provide sustainable living with an emphasis on shared facilities: a generous reception area; social spaces; TV and games room; residents' gym and a shared laundry facility. As the developer stated: "We are mindful that first time buyers struggle to get on the property ladder in Gibraltar and this development is going to be attractive for those people. And on completion it will be a fun place to live. The shared facilities will create a real hub of social interaction amongst those living there. So much so, we just had to call the development The Hub".
Thirdly, the incremental cost at completion will be minimal. No stamp duty and the apartments come with fully equipped kitchen, bathroom, pull-down bed and sofa arrangement. So purchasers will need to fund a TV, crockery and linen, not much else. That's attractive to many.
Finally, our whole team within Chestertons was ready to provide a fully resourced sales function on behalf of the developer. We assisted the pricing and delivered the marketing on a daily basis, updating the market with sales numbers on a daily basis. We were there with product knowledge, the administrative back-up delivering reservation forms, managing KYC and payments in a slick operation.
Between us and the developer, we got it right.
Work should start early 2018 and The Hub should be delivered 21 months later.
We are now ensuring all reservations forms have been signed, KYC supplied and monies paid. One or two purchasers have dropped out at this stage and our waiting list is there for these apartments to be re-allocated.
It is worth contacting us on The Hub in case there are any other studios which don't make the finishing line. We are also working with other developers on other exciting property projects which will launch early in 2018. The pent up demand for property is clearly there.
Watch this space and stay close to Chestertons for breaking news of new property developments.
Contributed by Mike Nicholls