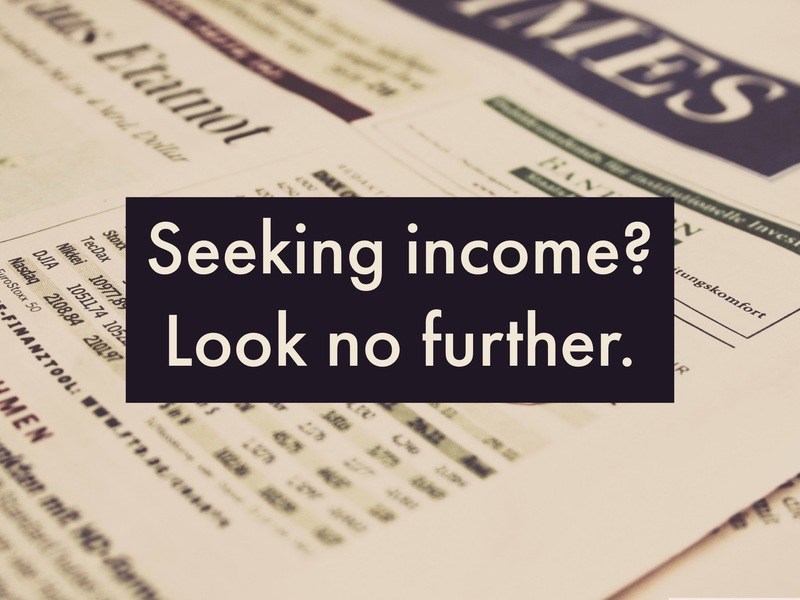 Investors seeking income are struggling. Yesterday's headline in the Financial Times summed it up: Investors deprived of income as companies slash dividends.
The website Market Watch quotes Russ Mould, investment director at asset manager AJ Bell as saying "More than 300 companies on the UK stock market have this year said they won't be paying dividends for the time being or paying a much lower level than before. This figure includes 41 companies in the FTSE 100". Recently Royal Dutch Shell announced that it cut its dividend (by two thirds) for the first time since World War Two following the collapse in global oil demand. On 23rd March, British companies announced £500 million of dividend cuts in just one day.
Barclays, Santander, Lloyds, NatWest, Standard Chartered and HSBC will not be paying out dividends in 2020 as they conserve capital (and as requested by the regulator no doubt). The European Central Bank has requested that banks across the euro zone refrain from dividend payments until October.
Dividends are being cut whether as a result of the inability to pay from reduced profits, conserving cash to ride the storm or just out of morality reasons as it doesn't look good to be paying dividends especially if the company is taking handouts from the government to pay its staff.
The FT article states that "Dividends have been the main driver of total returns in stock markets outside the US over the past five years" and quotes Andrew Lapthorne, a quantitative strategist at Société Générale "Without dividends, investors would have made very little, if anything at all. To now see dividends under extreme pressure is a concern, if those dividends are not reinstated or take several years to rebound."

Gold

In times of trouble investors flock to gold, currently trading at a near seven year high. But, gold doesn't pay an income, it's purely a punt on capital appreciation or at least preservation.

Bank accounts or bonds

How about bank accounts or even government bonds? Don't expect above 1% pa at any major bank on savings. Longer term sometimes helps, for example you can achieve 2% pa on a 3 year fixed term, or 3% pa for 5 year fixed term at the Gibraltar Savings Bank. If you prefer UK Treasury, try a 10 year bond at 0.232% pa or tie your money up for 30 years at 0.632% pa. Or how about this one if you have spare cash for 3 months, UK Treasury has gone negative so you have to pay the government to hold your cash for you if you want a 3 month play. Indeed, in Germany (credit rated AAA against UK AA), 20 year treasury bonds are -0.62% pa, yes, minus. In fact German bonds are all minus from 3 months to 30 years.

The Bank of England is examining a number of policies to handle this crisis, including negative interest rates according to its Chief Economist Andrew Haldane and reported in this Bloomberg article. So the base rate of 0.1%, already the lowest in the Bank's 325 year history, could go to minus.

So how does an investor achieve an income?

Firstly, one can research or pay an asset manager to research stocks that are benefiting from this pandemic. Some pharmaceutical and technology stocks are doing well, but for how much longer? And will they pay dividends or just reinvest profits as they seek to expand aggressively?

Real estate deserves attention. Prior to the lockdown both Gibraltar and the UK property markets were in positive territory. In Gibraltar, net yields of 4% - 5% pa have been quite achievable for a number of years, and up to the present time, as consistent tenant demand slowly and surely takes up the available space from recently completed new developments Clemence Suites, Quay 29, Imperial Ocean Plaza and Ocean Spa Plaza.

In my article Why the Gibraltar residential property market will survive this pandemic published in the Gibraltar Chronicle on 14th April, I explained that in respect of Gibraltar employees, the pain on residential landlords fell mainly on Spain and indeed, the virus plus the looming Brexit impact and the impending implementation of the Gibraltar / Spain tax agreement were all enticing those who could, to move into Gibraltar. And if there were more reasons needed for moving into Gibraltar, the expert way (in my opinion) in which this crisis has been handled by the Gibraltar government is a further reason to live in Gibraltar, because if this or a future virus can attack once, it can attack again.

Quantitative easing

Furthermore, as users of sterling, Gibraltar indirectly benefits from the impact of quantitative easing in the UK, a programme undertaken by the Bank of England to pump money into the economy to raise aggregate demand in times of low confidence. Often this feeds through to greater and cheaper lending from banks and house price inflation has often resulted. Whilst Gibraltar does not necessarily need the same stimulus as the UK, Gibraltar could benefit from external investment. Indeed, with inflation and negligible interest rates comes the desire to invest now as next year the price is higher.

Tax breaks

As a direct consequence of the result of the referendum in 2016, certain property developments in Gibraltar now attract a 2 year income tax break on rental receipts, for example, the Hub (completing July 2020), Clemence Suites (completed July 2019), E1 (under construction) and Eurocity (under construction). So the net yield of 4% - 5% pa is after tax for those two years. The full list of qualifying developments are named in our September 2019 article.

Conclusion

Investors with cash seeking a regular income may not find a better investment compared to other opportunities than the Gibraltar residential property market. Record low interest rates, moving towards negative, mean that borrowing has never been cheaper, savings' rates have rarely been lower and dividends, other than in exceptional circumstances, have gone for a while. In fact, for gutsy investors, borrowing at 2% and investing at net 4% makes a lot of sense, after all, it's what banks do!
Contributed by Mike Nicholls