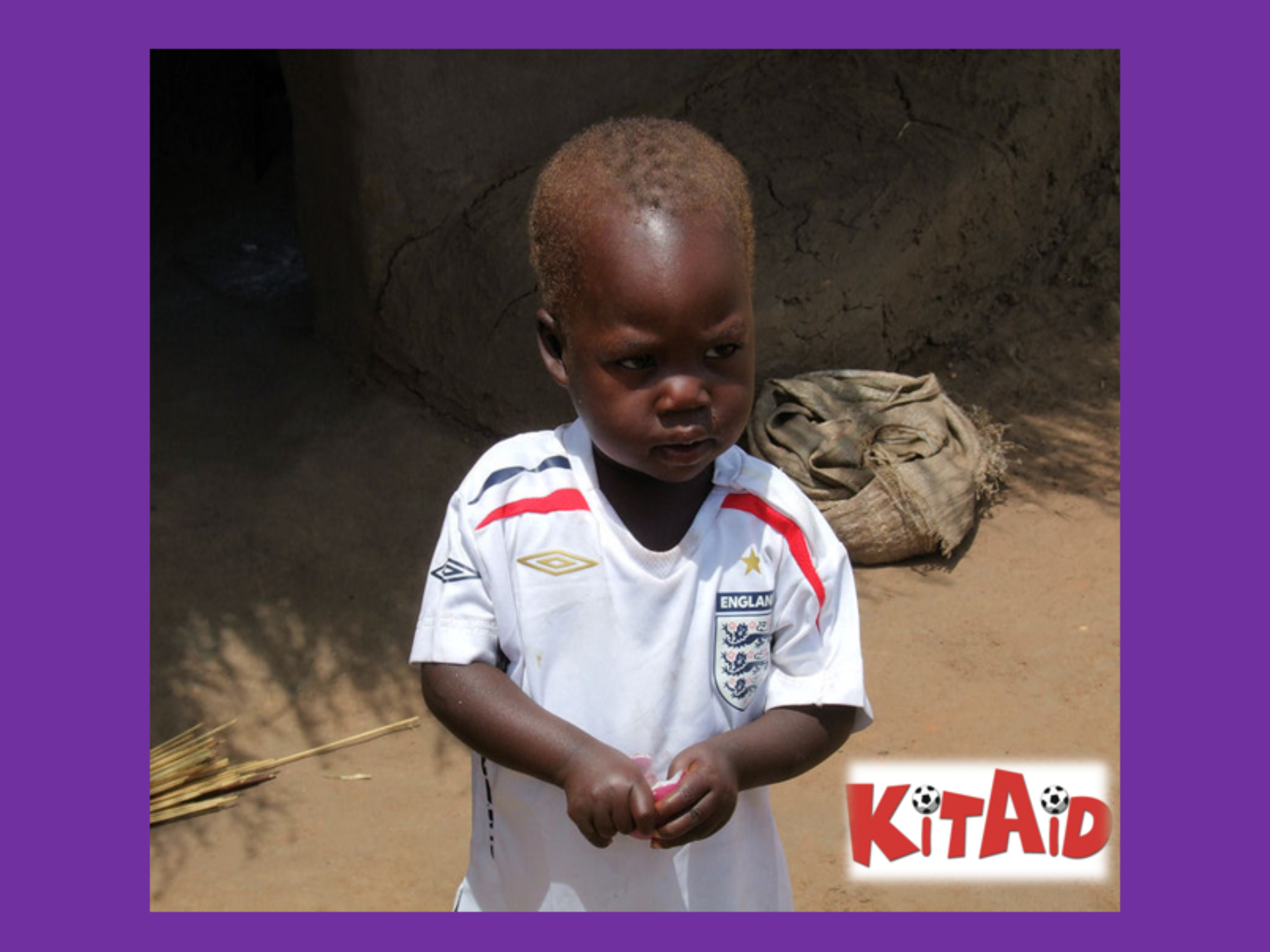 Chestertons has teamed up with UK charity KitAid which aims to put a smile on the face of both adults and children in Africa and other disadvantaged areas across the world.
We want your unwanted football kit (limited to shirts and shorts please, rugby and other kits also welcome) so that we can despatch them to people in Africa who relish the opportunity to wear foreign football kits. Whether England, Gibraltar, Liverpool, West Ham, Real Madrid or Bruno's Magpies, we want your unwanted kit.
The appeal opens on Monday 5th November and closes on Friday 23rd November.
Please start checking your wardrobes and drawers for old unwanted kits. Then, once the appeal opens, please deliver your kit (washed and ready to wear) to Chestertons, 20 Ocean Village Promenade. We are open from 9am – 6pm Monday to Friday and from 10am to 3pm every Saturday.
KitAid finds new homes for your unwanted football kit in Africa and beyond. KitAid is a charity set up by Derrick Williams MBE, who visited Tanzania on a WaterAid supporters' trip in 1998. Derrick, being a mad footie fan, was amazed at the reception he received from children and adults in remote villages just because he was wearing his favourite football shirt (Watford, Chesham Utd and Liverpool FC).
After two weeks in Tanzania, a flame was lit in Derrick's heart and he was on a mission to provide kit and equipment to the bare-footed children playing with footballs made of tied string and plastic bags. To date, KitAid has sent out over 200,000 kits to children and adults in 40 different countries across the world.
You can find KitAid on Twitter.
Chestertons will collect and pay for the despatch to KitAid HQ of all the kits collected from this appeal.
Thank you
Contributed by Mike Nicholls