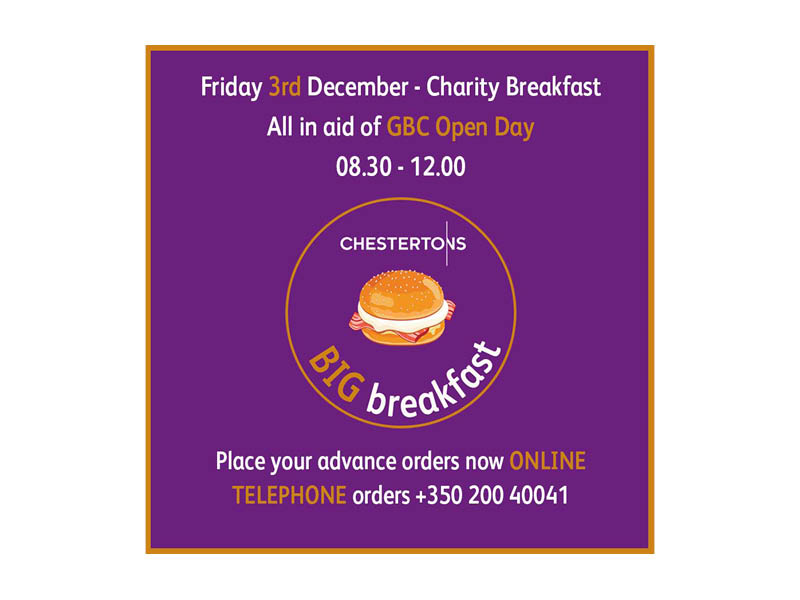 The BIG Breakfast is back! On Friday 3rd December, the staff at Chestertons are donating their time preparing any combination of egg, bacon and sausage breakfast baps to raise money for the GBC Open Day, which benefits a range of local Gibraltar charities.
Fully Covid-19 compliant, this year we are returning to our traditional set-up of offering delivery as well as our pop up breakfast stall outside of our Ocean Village office.
We will open at 08.30 and will keep cooking until midday. Online orders are now open so place your order here, the sooner the better to secure your time slot.
Or turn up on the day and have your breakfast bap cooked for you.
Every penny goes to GBC Open Day and this year, with less events due to ever changing restrictions, GBC Open Day needs your orders more than ever before.
With grateful thanks to Brunos, Restsso and Morrisons for supporting this event once again with free supplies (so Chestertons puts the cost equivalent in the charitable pot!)
Contributed by Mike Nicholls