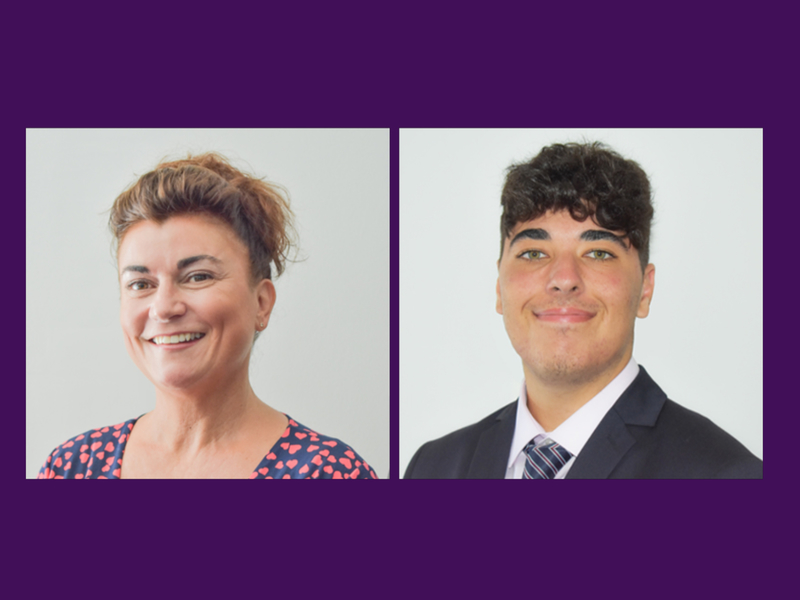 Chestertons is delighted to announce the expansion of its sales and lettings teams by the appointment of Elaine Thompson as Sales Negotiator and Finley Bradford as Trainee Lettings Negotiator.
Elaine moved to Gibraltar in 2015 after living in Spain for 11 years with her family.
Before joining Chestertons, she had a varied career including supply management, finance and latterly, property management including short lets.
She is delighted to be part of the successful Chestertons team and prides herself on excellent customer service plus a 'can do' attitude which she applies to every aspect of her role.
When not at work, Elaine enjoys power walking around Gibraltar's beautiful coastline embracing the wonderful views, history and nature that life on the Rock has to offer.

Finley was born in Stockport and moved to Gibraltar when he was 3 years old. Despite being born abroad he has family in Gibraltar who helped him move over and settle him in.
After leaving school in 2019, Finley joined Chestertons as Trainee Lettings Negotiator. He is delighted to be working for such a prestigious company. He is enthusiastic, eager to learn and keen to develop Chestertons' portfolio of properties.
Outside of work, Finley enjoys watching all sorts of sports, including football, rugby and UFC. He enjoys meeting up with his friends and planning a variety of activities!
Mike Nicholls, Chestertons' CEO commented, "We are delighted to welcome Elaine and Finley to the ever growing team at Chestertons. Elaine brings a wealth of knowledge with her and we look forward to incorporating that into our business. Finley is fresh out of school and ready to learn. We are excited to see how he grows within the business and wish him a successful and happy career with the Chestertons' team".

Contributed by Mike Nicholls