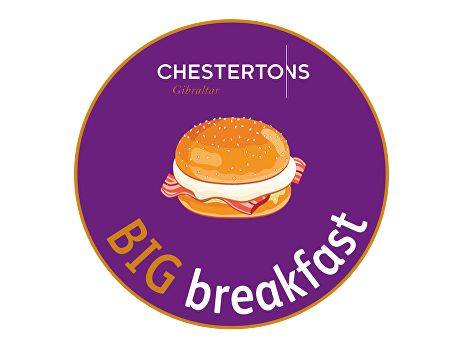 We've teamed up with our friends at Bruno's Restaurant to once again make you a scrumptious breakfast, with every penny taken being donated to the GBC Open Day charity.
On Fri 7th Dec we are donating our time and a rather large number of eggs, bacon rashers and sausages to raise money for the GBC Open Day, which benefits a range of local Gibraltar charities.
Our staff are cooking breakfast baps outside our Ocean Village premises for passers by with a second team in the Bruno's kitchen for bulk orders. We hope you will enjoy them.
Every single penny raised goes to charity.
We open at 08.30 and keep cooking until 13.00.
We offer free delivery to your Gibraltar office for orders over £20.
Or call us anytime on 200 40041 - pre-orders or on the day.
Watch the highlights of last year's Big Breakfast to get you in the mood.
Thank you in advance.
Contributed by Mike Nicholls