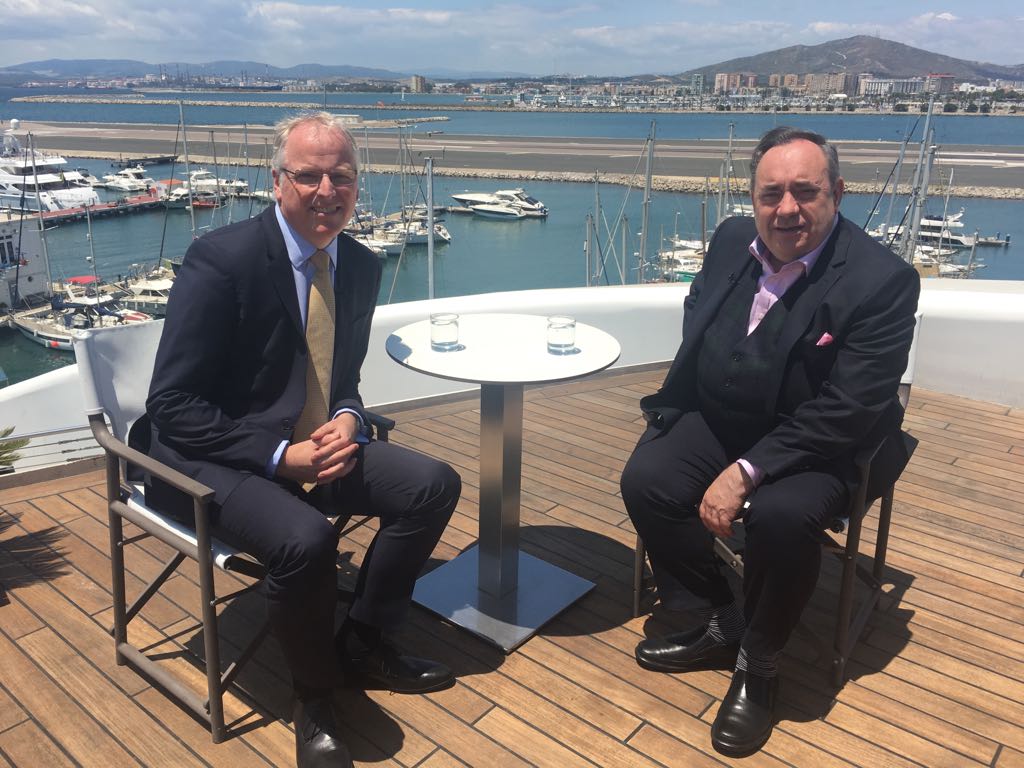 Chestertons Gibraltar has featured in a variety of international media recently, demonstrating Chestertons as the source for expertise on and knowledge of the Gibraltar property market for international consumers.
In June 2018, Mike was interviewed by ex-SNP leader turned TV presenter Alex Salmond in his three part TV programme on Gibraltar: Alex Salmond – Welcome to the Rock. Mike's interview which took place on the Sunborn (and was more Brexit than property!), starts around minute 17, although the whole show is worth a watch if you are interested in Gibraltar's prosperity given the uncertainty of the Brexit negotiations.
On 3 August, Chestertons' MD Mike Nicholls was extensively quoted in a full page article entitled: Gibraltar is proving a rock solid investment in The Times newspaper. The article is free to read albeit users must register.
Just a month before Chestertons and Mike were once again quoted in an Evening Standard article Flats from £119k in the sunny tax haven of Gibraltar. The headline writer's use of the word 'haven' annoyed many readers in Gibraltar given its negative connotations against the positive backdrop of Gibraltar being IMF whitelisted. The word 'haven' was certainly not one that we would use or endorse.
In July 2018, Abode2, the international high net worth property magazine, interviewed Mike on the reasons to live in Gibraltar in an article entitled: Embracing the charms of Gibraltar with property expert Mike Nicholls.
No other Gibraltar estate agency is featured so regularly in the international media.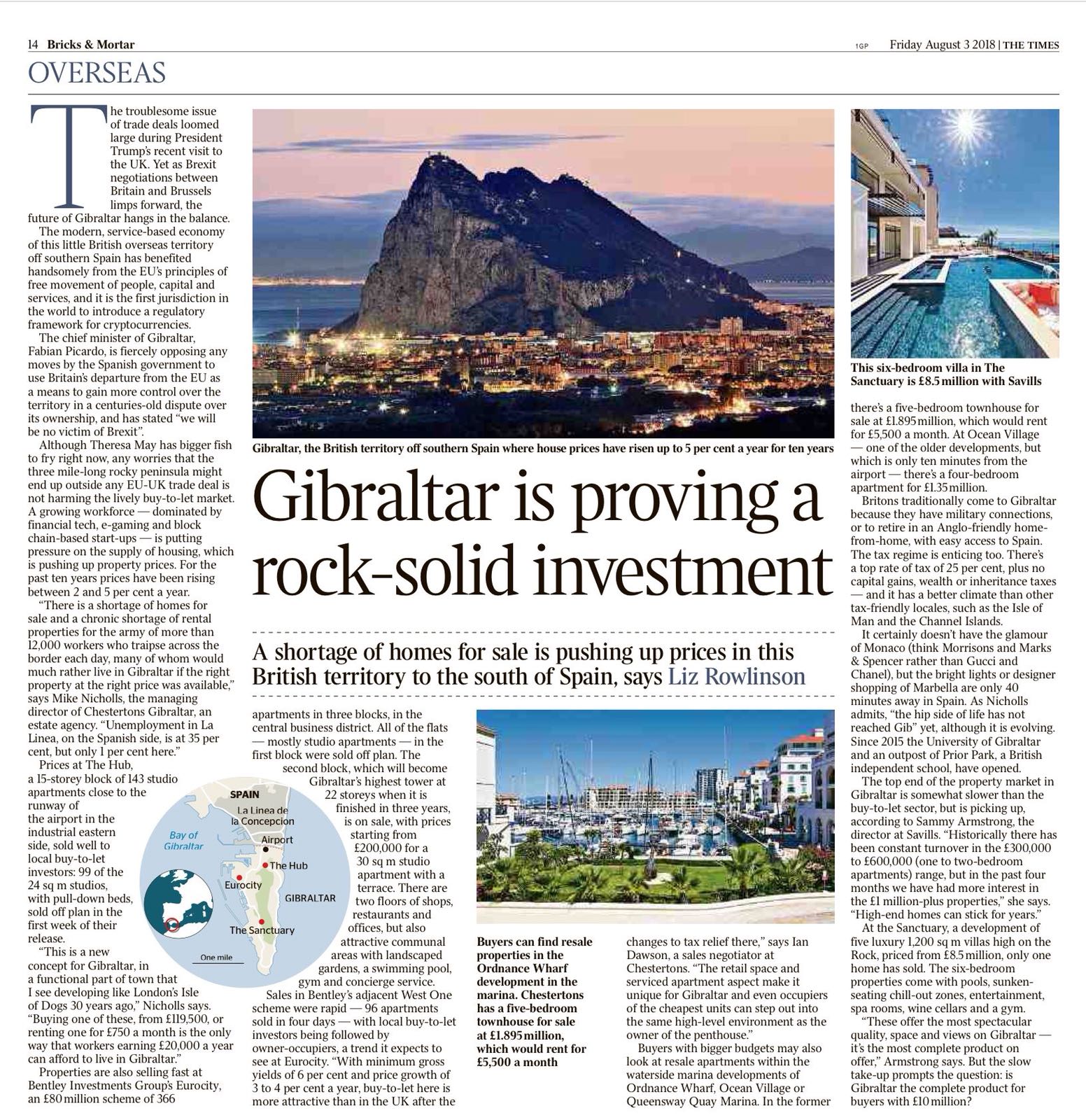 Contributed by Mike Nicholls