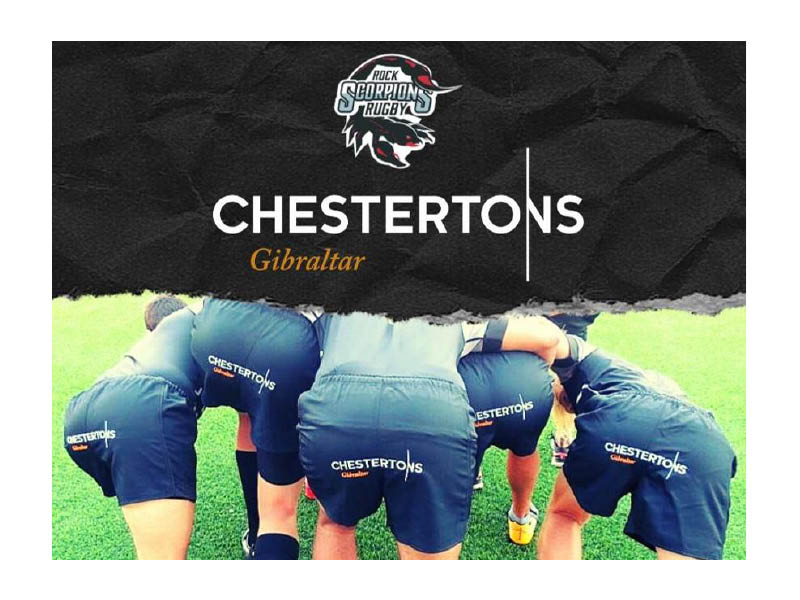 Chestertons is proud to announce that they have sponsored the Rock Scorpions Rugby Club as the official back of shorts and training ball sponsor of the Club. The sponsorship will see Chestertons support the club while also investing in community sport in Gibraltar.
Chestertons Gibraltar CEO Mike Nicholls felt the sponsorship was the perfect way to support rugby in Gibraltar. "We're thrilled to sponsor Scorpions Rugby in a meaningful way by helping expand the game locally through supporting the club and its players from a grassroots level and driving engagement for rugby within our Chestertons community", shared Nicholls.
Sovereign Insurance Scorpions Rugby Club Manager Ricky Taylor stated "Having Chestertons involved with Scorpions Rugby provides us with so many opportunities, right across the Club. It enables us to promote rugby and our events to the next level, which we couldn't achieve without their support."
Contributed by Mike Nicholls