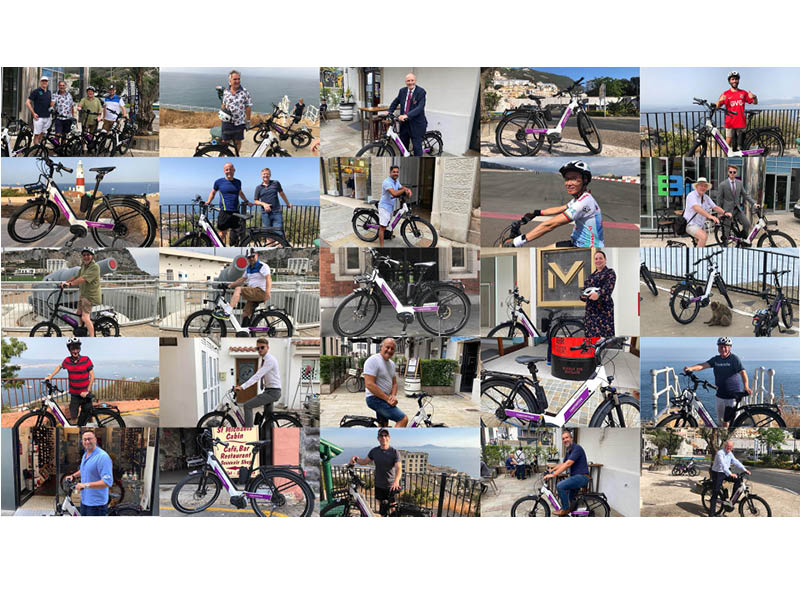 Chestertons has won the Gibraltar Sustainability Awards 2020 in the Engagement for Sutainability (Business) category.
Chestertons had to demonstrate the adoption and/or promotion of sustainability "into the core of a commercial enterprise or business organisation."
The final was shown on GBC TV and can be watched on catch-up.
Chestertons ebikes are are a common mode of transport for staff and some clients on their way to viewings and market appraisals, ditching the car. Then, during leisure hours, they are rented to locals and tourists via Ebike-Gibraltar so they carry a dual purpose.
The judge's comments included "This is an example of an estate agency that is seeking to do its bit for health and the environment and raise awareness of the need for a less carbon intensive economy. Estate agents travel to facilitate viewings and undertaken market appraisals. This travel has an environmental impact as cars and mopeds are the favoured mode of travel in Gibraltar. Chestertons have purchased a fleet of e-bikes which are used by staff and clients. These reduce pollution but also encourage more active lifestyles which bring health benefits to all. For this reason I commend this submission and favour its shortlisting."
In respect of their availability to members of the public, the judge commented: "I very much like the concept of the 'The sharing economy' as it is presented in this submission. Chestertons have purchased ebikes which are then loaned back to the supplier for use by locals and tourists at weekends when not in use by staff. This shows commitment and vision aligned with the Sustainable Development Goals."
Chestertons won the award during a live TV event on Wednesday 14th October on local broadcaster GBC TV.
Mike Nicholls, CEO stated "We both welcome and are proud of this recognition of our desire to reduce our carbon footprint as we travel around Gibraltar's properties, as well as the idea of promoting their use for leisure. Both initiatives have been very successful so far and two further ebikes are currently on order to increase the fleet to six. We will continue to lead our industry in innovation and sustainability."
Full results of all the awards are available here.
Contributed by Mike Nicholls