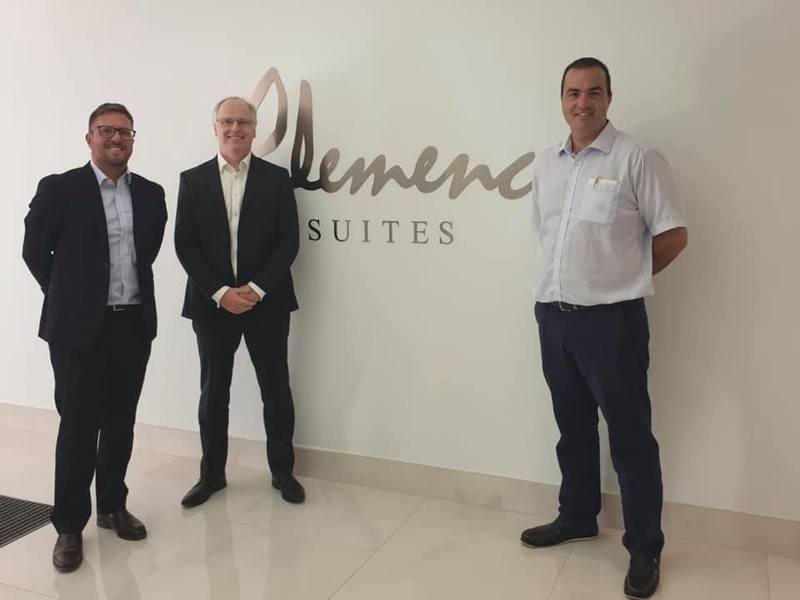 Developer SG Holdings, part of the PC Group, has welcomed its first occupants into its recently completed residential development, Clemence Suites.
Located next to the Holiday Inn Express, Clemence Suites consists of 76 generously apportioned one and two bedroom apartments with a minimum size of 60 square metres. There is also an indoor pool and gym exclusive to residents. Risso's Daily will shortly open on the ground floor as a convenience store for the increasing population of Gibraltar's east side.

"We have rented 18 of the apartments for our investor clients within days of completion" said Jacky Carerras-Dyer, head of Chestertons' lettings division. "The feedback has been exceptional, with tenants really impressed with the quality, workmanship, spaciousness and design. Indeed, we are trying to convince others to rent their units as they complete their purchase in the coming days" she said.

Peter Cabezutto, joint managing director of the developer stated "We are very proud of the feedback we have had from our buyers. We have put our heart and soul into this development over the last three years and the outcome has been worth the hard work and close attention to the build process. We can now switch our entire focus on to our next development, E1 where we will ensure that the quality and height standards are at least as good as Clemence, if not better!"
All available units were sold prior to completion. Some resales are available from Chestertons.
All apartments in Clemence Suites are Category 2 and HEPSS approved subject to the circumstances of the applicant.

Photograph of: (Left to right)
Ian Farrell - Partner Hassans
Mike Nicholls - CEO Chestertons
Patrick Cabezutto - MD SG Holdings
Contributed by Mike Nicholls