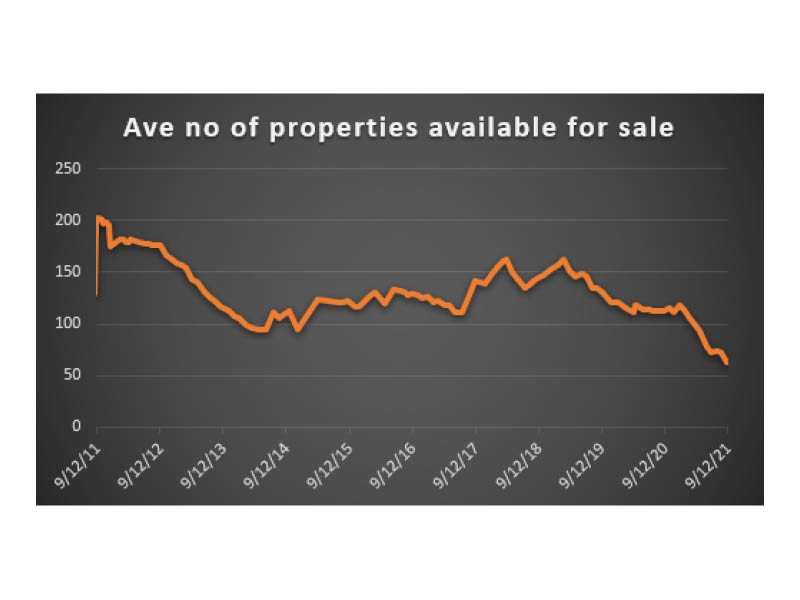 The average number of properties for sale via local estate agents is at a new low based on data recorded by Chestertons since 2010.
On 7th December, the average number of properties available for sale at each of the top eight estate agents was 63, twelve months ago this was 113 and twenty-four months ago this was 130. Many of these properties are multi-agency and / or off-plan properties not yet available for habitation. The demand for property for immediate occupation in Gibraltar has increased noticeably over the last twelve months, and with no material increase in supply, prices have increased significantly.
Meanwhile, the number of users accessing the Chestertons Gibraltar website in the 11 months to 30th November 2021 was 36% higher than the same period in 2020. Users from 175 countries have so far visited the website this year (165 last year), with Gibraltar, UK, Spain, USA, Finland, Netherlands, France, Germany, Canada and Hong Kong making up the top ten.
Contributed by Mike Nicholls