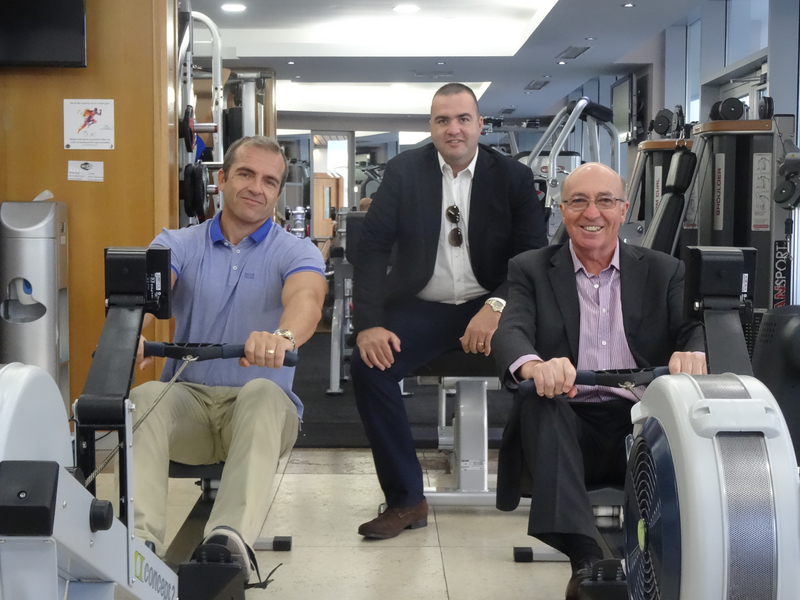 The developers of E1, the hotel styled residential development which launched its off-plan sales programme on 30 October 2018, has agreed terms with the operator of the Ocean Village, Atlantic Suites and Sunborn Gyms as its Wellness Spa and Health Club provider.
E1, a development of 174 deluxe and presidential apartments in Devil's Tower Road which achieved planning consent in September 2018, features a number of hotel style 'in room' services, including dining and dry cleaning services, plus the wellness spa and a shared use car club.
The E1 Wellness Spa and Health Club will offer a five star hotel style experience with indoor pool, gym, sauna, steam room and treatment rooms. It will open 6am to 10pm on weekdays and 8am to 8pm at weekends. Occupants of E1 will receive a 30% discount on standard membership fees.
Mike Balfour OBE, founder of worldwide gym chain Fitness First and owner of the Ocean Village, Atlantic Suites and Sunborn Gyms stated "I am delighted to have agreed terms to operate the E1 Wellness Spa and Health Club. I am impressed with the design of the building, the suitability of the apartments for both short and long term lets and the location, being so close to the new entrance to Gibraltar. Plus with Devil's Tower Road undergoing a major change over the next few years I was keen to find the right location to complement my other Gibraltar based clubs".
Patrick Cabezutto, director of the development company endorsed the message "We want to attract the best in class providers as operators of each of our services at E1. We have achieved that in attracting Mike and his team to E1 and our future residential occupants, whether tenants or owners, have a first class luxurious Wellness Spa and Health Club to look forward to, without leaving the building. We hope to make more strategic announcements soon."
Chestertons is exclusively handling the sales of E1 apartments which went on public sale on 30 October 2018. As at 15 November, 111 apartments had been sold or reserved, leaving just 29 left before sales close. Prices start at £142,000, with most apartments below stamp duty levels and rental income tax breaks available for landlords.
All enquiries Chestertons: +350 200 40041 or info@chestertons.gi. Further information is available at the E1 website.
Pictured are Patrick Cabezutto (top middle), Peter Cabezutto (left), directors of the developer of E1 and Mike Balfour OBE (right).
Contributed by Mike Nicholls