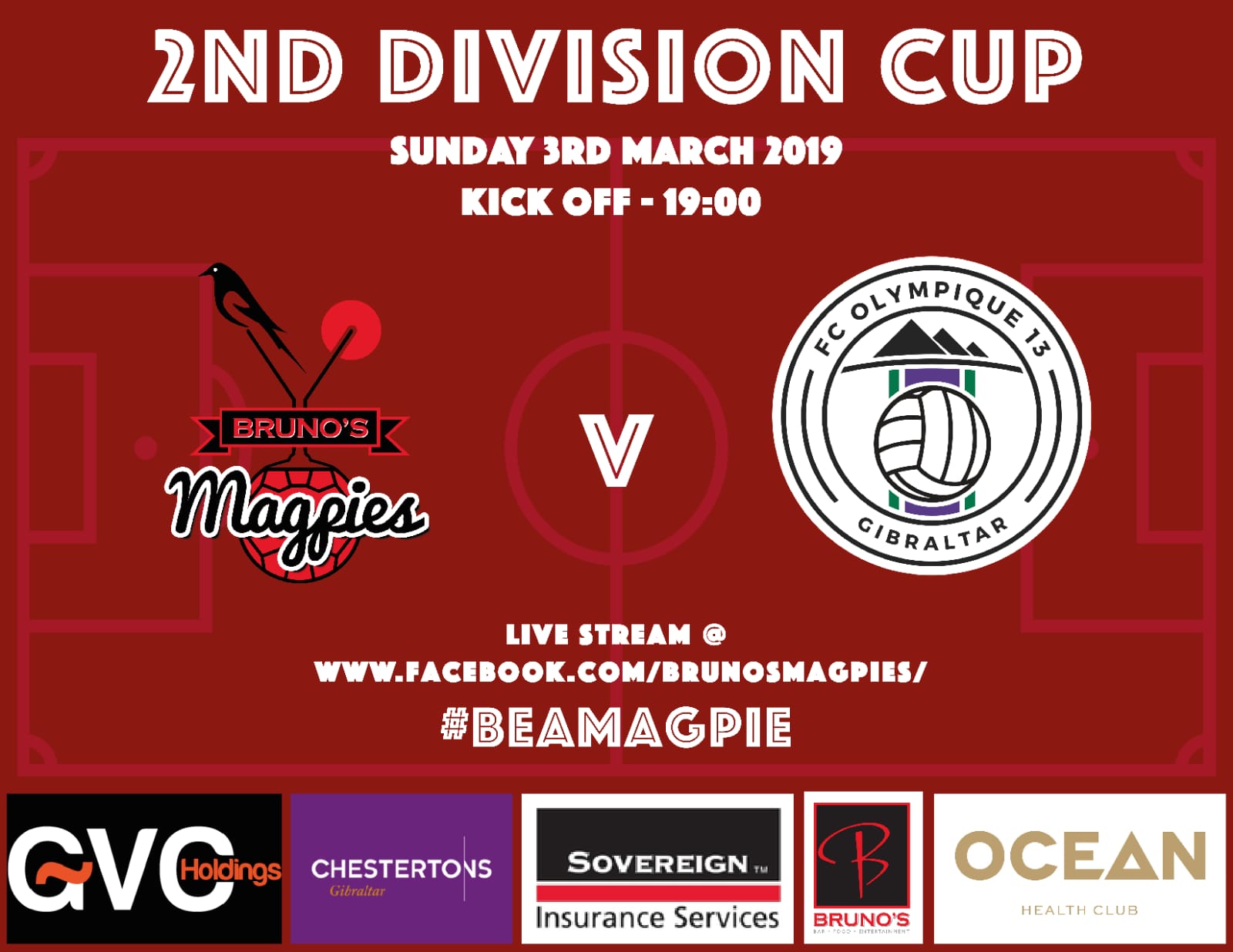 Our sponsored team, FC Bruno's Magpies, plays FC Olympique in the Second Division Cup final on Sunday 3 March 2019, kick off 19.00.
This is Magpies' second appearance in this competition's cup final, the previous one was in 2016 where the club lost 3-2 after extra time to Europa Point. Chestertons has a strong affiliation with the Magpies, with this season being the fourth year of sponsorship of the club. Magpies can boast being the only football team in Gibraltar which gives its fans a free matchday programme at every game and Chestertons is known to provide half time snacks to supporters. Other sponsors of the club include GVC, Sovereign Insurance, Bruno's Bar & Restaurant and Ocean Village Health Club.
Magpies have not lost in a little over 12 months in competitive games and currently sit top of the Second Division and are in the quarter-final of the Rock Cup, playing Division One league leaders Europa, on Wednesday 13 March 2019.
All are welcome to come along and support the Magpies. You will recognise many friendly faces from the Chestertons' team.
The club issues a weekly email newsletter informing recipients of upcoming fixtures. To subscribe to Magpie News click here.
Contributed by Mike Nicholls