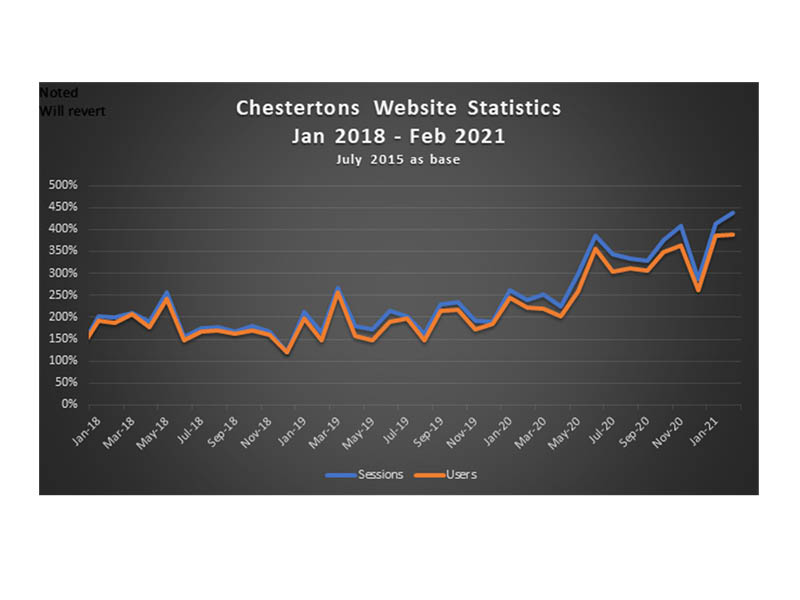 February saw a record number of users access the Chestertons' Gibraltar website in February 2021, despite being the shortest month of the year, eclipsing January 2021 on all measures as the site's busiest month ever.
The number of users was 75% up on February 2020, page views 76% up and number of sessions these users undertook 82% up on the same month last year.
Users from 87 different countries accessed the site in one month alone, with USA, Finland, France, Hong Kong, Netherlands, Germany and Portugal making up the top 10 most popular locations of users over and above the permanent top three of Gibraltar, UK and Spain.
"We keep breaking records which is fabulous news for our vendors, landlords and Gibraltar" said Mike Nicholls, CEO of Chestertons. "The interest being generated in Gibraltar as a result of our marketing outreach and the positive news that Gibraltar PLC radiates itself across the globe, is translating into firm interest and inward investment from overseas. The confidence in Gibraltar's property market and future economy is significant and we will do our utmost to present Gibraltar in the most professional way to this surge in overseas interest."
Contributed by Mike Nicholls