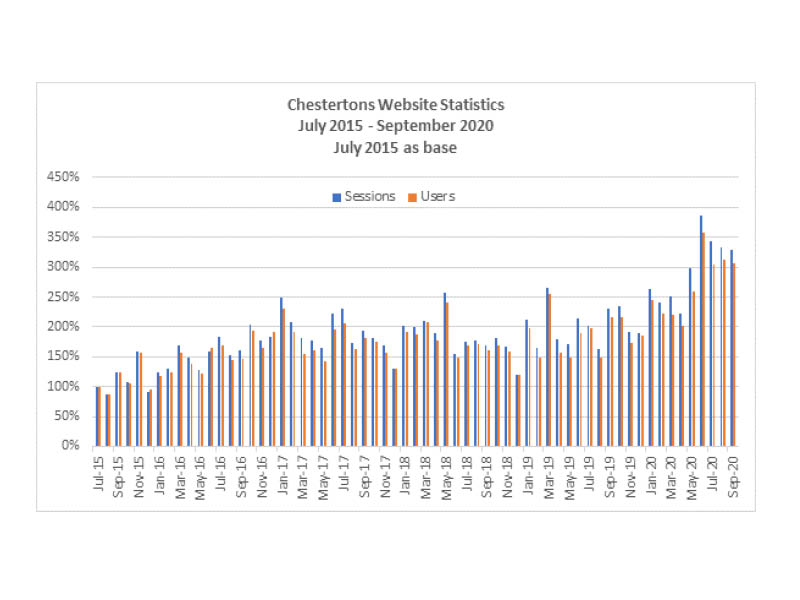 Chestertons Gibraltar has recorded its best ever website statistics for the month of September. The number of users accessing the website was 42% up on September 2019 whilst these users undertook 43% more sessions and 44% more page views.
This continues the trend in each of April, May, June, July and August 2020, all of which have set new records in each respective month.
Furthermore, in the 9 months to 30th September, the number of website users was 46% up on the same period last year undertaking 48% more sessions and 46% more page views.
Users from 163 countries have visited the Chestertons Gibraltar website in this calendar year so far compared to 151 in the same period last year.
"These statistics are just what our landlords and vendors want to see, as they demonstrate the success of our business in reaching a growing number of potential applicants for their property right across the globe" said Paul Duck, Managing Director.
Contributed by Mike Nicholls