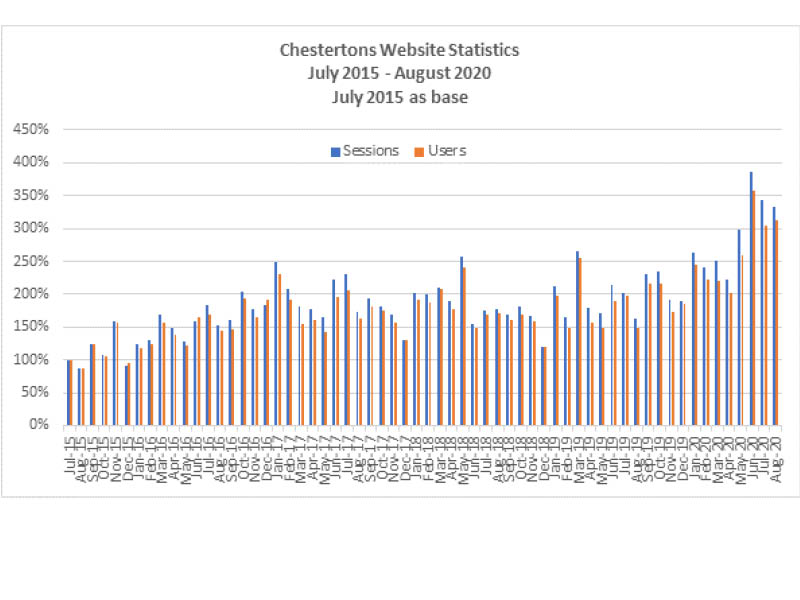 The number of visitors to the Chestertons.gi website in August 2020 was over double that of August 2019, 110% growth to be precise. The number of sessions these users undertook was up 104% and page views up 90%. That is phenomenal growth. August, usually a quiet month due to holidays was our second best month ever for the number of users accessing the site and third best ever for the number of sessions.
Visitors to the Chestertons.gi website emanated from 112 countries in August alone (Hong Kong, China and Andorra all in the top ten this month) and year to date 159 countries.
"Instead of holidaying in August, as they did last year, it appears that more users from across the globe have accessed our website instead, to reassess their accommodation and relocation plans this month. It's a success story for us in Chestertons and for Gibraltar PLC. Our sales and lettings pipeline suggests that these users are not just window shopping, they are buying the product too" said Mike Nicholls, CEO of Chestertons Gibraltar.
Contributed by Mike Nicholls