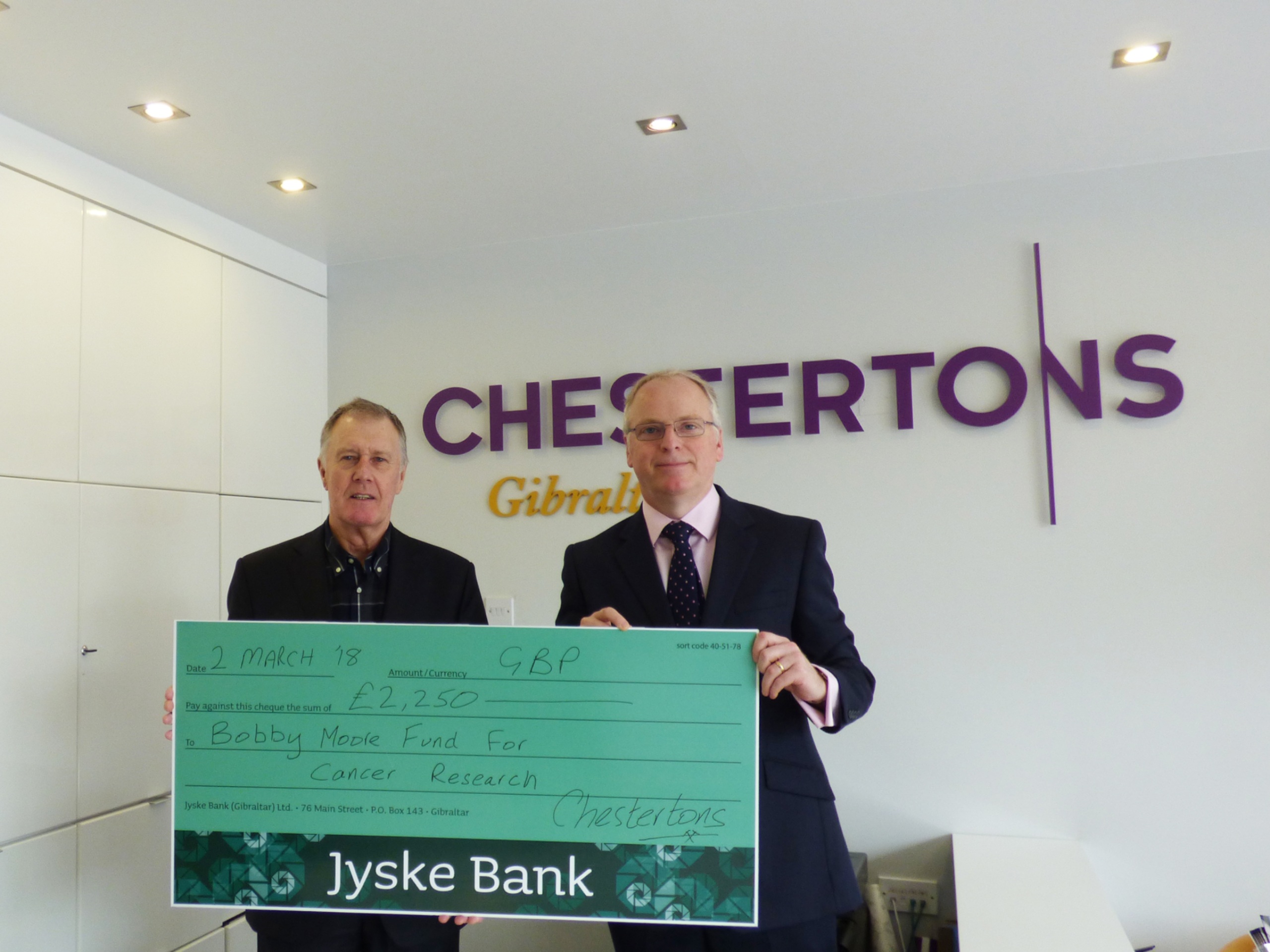 Chestertons celebrated its 10th anniversary earlier this month at Grand Battery House with special guest Sir Geoff Hurst.
Sir Geoff remains the only man who has ever scored a hat-trick in a World Cup final which he scored in 1966 when England beat Germany 4-1 securing the only ever English World Cup win.
At a fun filled reception held by Chestertons, guests were treated to a presentation by Sir Geoff, who talked though some of the highlights of that remarkable match as well as some comical insights into the minds of the footballers he has played with and met throughout the years. Those attending found him to be a very amicable man who had time for everybody.
Sir Geoff tweeted on his return to the UK "A very nice occasion, I thoroughly enjoyed it. Good to meet everyone in Gibraltar yesterday. Glad it made some charity money. I enjoyed myself with the lovely people I met at this event".
During the event Chestertons auctioned football memorabilia signed by Sir Geoff to raise money for cancer charities. One of the items raffled was the only Gibraltar FA football shirt to have ever been signed by Sir Geoff, the shirt raised an incredible £700 and much thanks goes to Doreen Perry (pictured below) who won it after an exciting bidding war.
The funds have now been received from all of those who took part in the various auctions and Chestertons is pleased to report that a total of just over £4,500 was raised with 50% going to Cancer Relief Gibraltar and 50% going to The Bobby Moore Fund for Cancer Research UK.
Mike Nicholls of Chestertons presented the cheque to Sir Geoff on behalf of the Bobby Moore Fund and said that "Chestertons are delighted to be able to give such a large sum to Cancer Relief Gibraltar. The friends and colleagues of Chestertons were all very generous and we thank them for their donations and for celebrating our 10 year anniversary with us".
Gráinne McKenna, Cancer Relief Gibraltar manager stated "It was a lovely surprise to receive an invite to join in the celebrations of Chestertons 10th anniversary and even more wonderful to find out that Chestertons had chosen us, Cancer Relief, as the local charity to support. It was a fantastic event and amazing to see so many people turn out to support such a great local business. We would like to take this opportunity to thank Mike, all of the Chestertons team, Sir Geoff Hurst and everyone who battled the wind and the rain to attend and kindly parted with their hard earned money for supporting local charities like ourselves. Without you we wouldn't exist."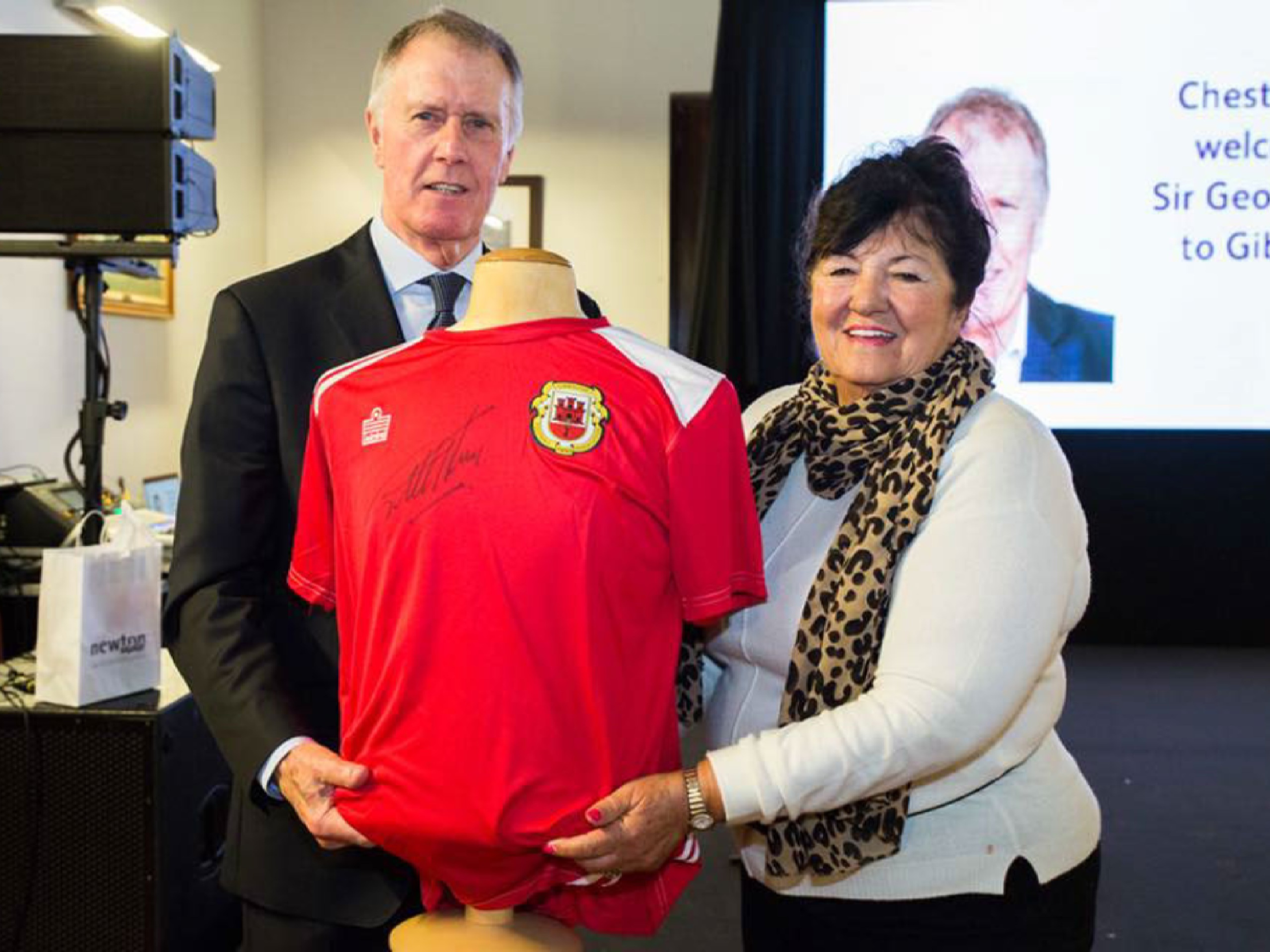 Contributed by Mike Nicholls