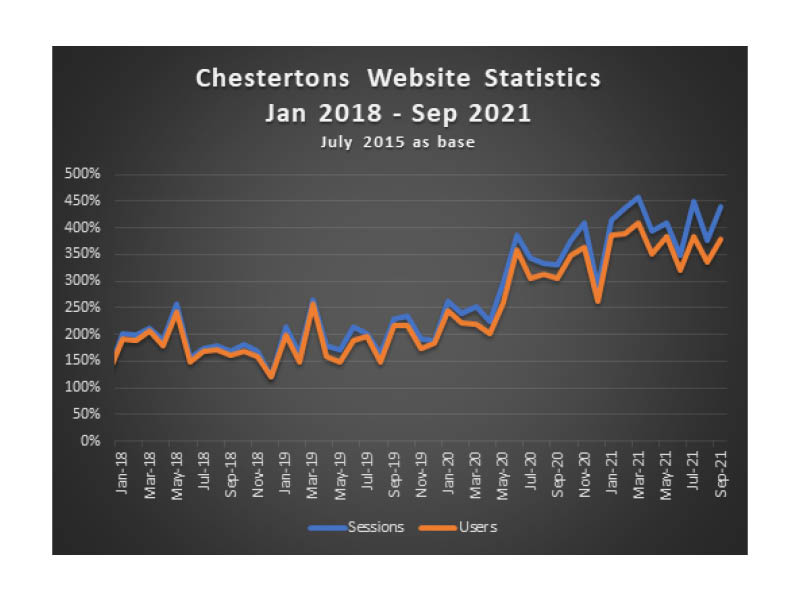 The number of users accessing our site in September 2021 was 24% up on the prior year and we experienced 48% growth in the first 9 months of 2021 compared to the same 9 months in 2020. Users from 95 countries accessed our site in September whilst in the year to date, we have had guests from 174 countries.
In terms of the number of sessions on our website, September 2021 was the best September ever, 33% up on September 2020 and nearly double that of September 2019 (pre-Covid) and was also our third best month ever (March and July 21 were the busiest months for number of sessions).
We are also at record subscriber levels on our Bitesize Brief twice weekly newsletter, record number of Twitter followers (2,810), Facebook likes (2,513), Instagram follows (914) whilst our YouTube property videos were watched for over 100 hours in September, a new record.
"The Gibraltar story, as promoted by our global marketing reach across a variety of channels, is fantastic news for our vendors and landlords who entrust us to offer their property to the widest audience possible. This online activity has definitely underpinned this year to date which has been our busiest on record leading to property supply shortages I Gibraltar" said Mike Nicholls, Chestertons CEO in Gibraltar.
Contributed by Mike Nicholls