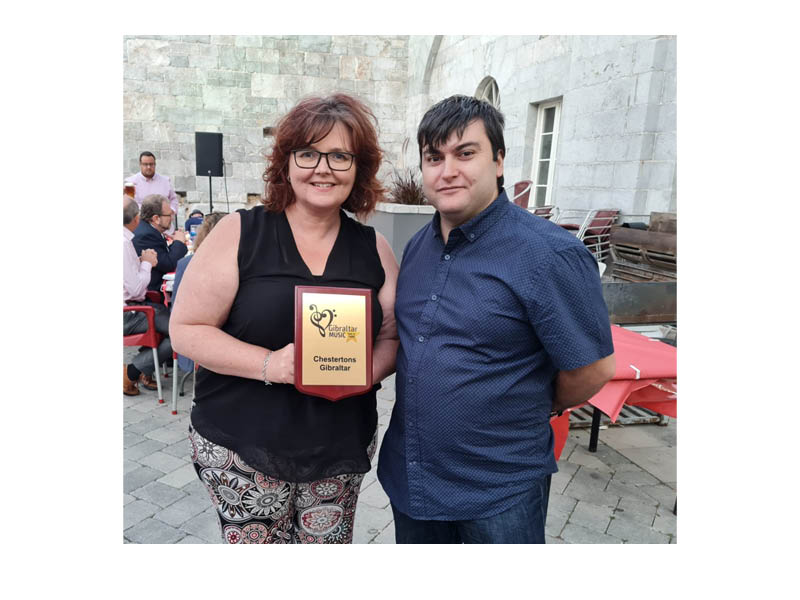 As long standing sponsors, Chestertons attended The Gibraltar Live Music Society 2020/2021 Gibraltar Music Hall of Fame Induction Ceremony on Friday June 18th honouring Gibraltar musicians who marked an era.
The prestigious event welcomed eleven new inductees into the sought after Gibraltar Music Hall of Fame.
Chestertons' Director of Operations, Lisa Kilkenny, was honoured to accept an award given in recognition and thanks for the years of support. "we are proud to be able to sponsor the Gibraltar Live Music Society whose aim is to promote local talent and bring more publicity and recognition to the Gibraltar music scene. It is a pleasure to see how the Society has grown over the years with the dedication and commitment of David Diaz and his team. Chestertons is proud to be able to give back to the community to support Gibraltar music and on a personal level, it was a great evening!"
The event was well attended by the inductees, their families and Minister John Cortes.
The 11 inductees were:
Joe Adambery
Francis Caruana
Pepe Noguera
Maruja Hook
Father Charles Caruana
Los Trovadores
Pepe Roman
Karel Chichon
Joseph Victor
Philip Valverde
Ed Adamberry
Congratulations to them all.
You can find more information on the Gibraltar Music Hall of Fame and keep up to date with Gibraltar music events by following the GLMS on Faceboook.
Contributed by Mike Nicholls