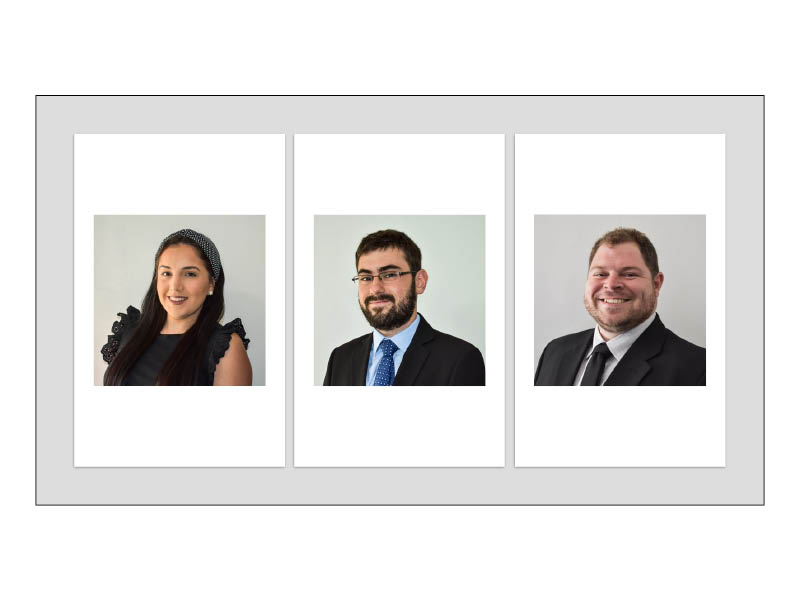 We moved to our new "superstore" office at the start of the 2022 as part of our continued plans for expansion and we are extremely glad we did as our business has continued to grow in sales, off-plan and rentals. In order to keep pace with this new level of activity, we have employed three new members of staff in the last three months.
First to join us was Amy Davis. Amy has taken on multiple job roles within Chestertons, from reception through to administration in both the sales and rentals departments.
Amy is a born and raised Gibraltarian who has spent her entire life in Gibraltar. She likes spending quality time with friends and family but what she truly adores is travelling and learning new cultures.
We are proud of our attention to detail in compliance legislation, so we wanted to further boost our expertise in this area and welcomed Wayne Parody to Chestertons. Wayne brings a wealth of experience from the world of crypto compliance. This has proved invaluable especially as he progresses in the busy off-plan department.
Wayne is a born and raised Gibraltarian and has lived in Gibraltar for all his life. Wayne started off his career in Fiduciary services as an administrator and later moved on to a compliance role in the crypto industry in 2018.
Finally, we are in the process of taking on board a large managed portfolio of new properties in E1 and the soon to be completed developments in Forbes and EuroCity. Travis Potts joined us last week to strengthen the team having been a Property Manager in London, bringing with him a vast knowledge of the industry.
After completing his studies at the University of Kwa-Zulu Natal in 2014, Travis moved from Durban, South Africa to London in 2016 to take on the Big Smoke. After six years working for well-known London-based agencies such as Foxtons, James Pendleton and Pedder, he decided to trade in the cold, grey days for sunshine and tapas on the beach and head to the Rock.
Paul Duck, managing director, said "The office expansion allowed for new members of staff to join us ahead of a known uptick in workloads with E1, Eurocity and Forbes all completing around the same time. Our properties under management portfolio is going to increase at least 25% in the next two months and we are delighted to welcome Amy, Wayne and Travis to our team to ensure that we maintain our first class service to landlords and tenants alike."
Contributed by Mike Nicholls