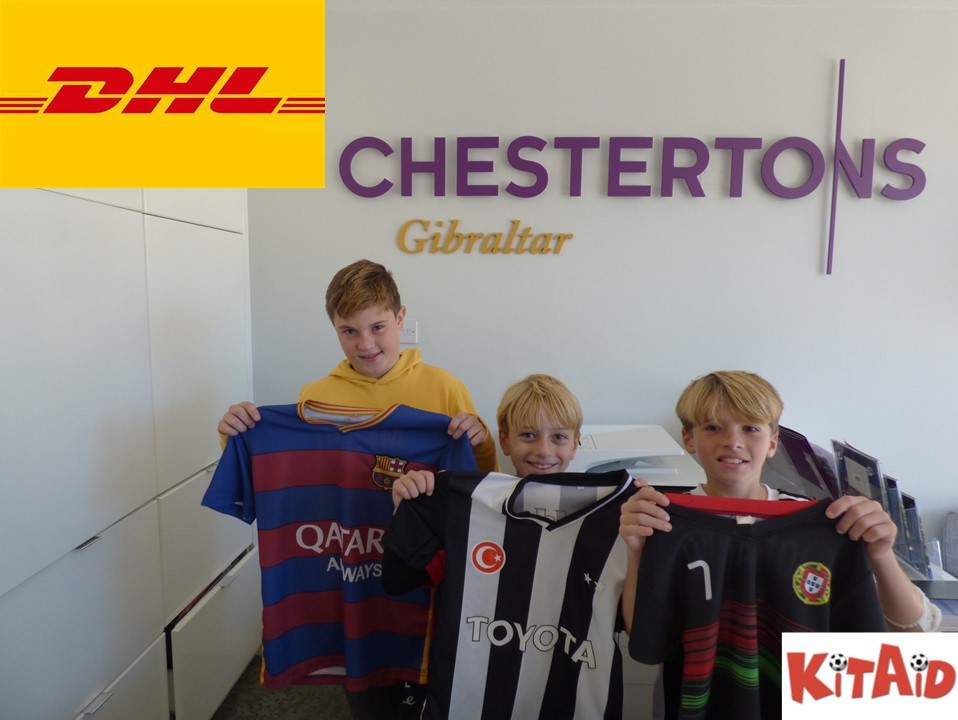 Chestertons' Gibraltar charity appeal in conjunction with UK charity KitAid generated 490 unwanted football shirts in just three weeks. The appeal opened on Monday 5th November and closed on Friday 23rd November. KitAid finds new homes for unwanted football kit in Africa and other under privileged areas of the world.
Thanks to DHL the shirts are now on their way.
Thank you to everyone who donated, we were overwhelmed with the response.
Watch our short video for the full story.
Contributed by Mike Nicholls