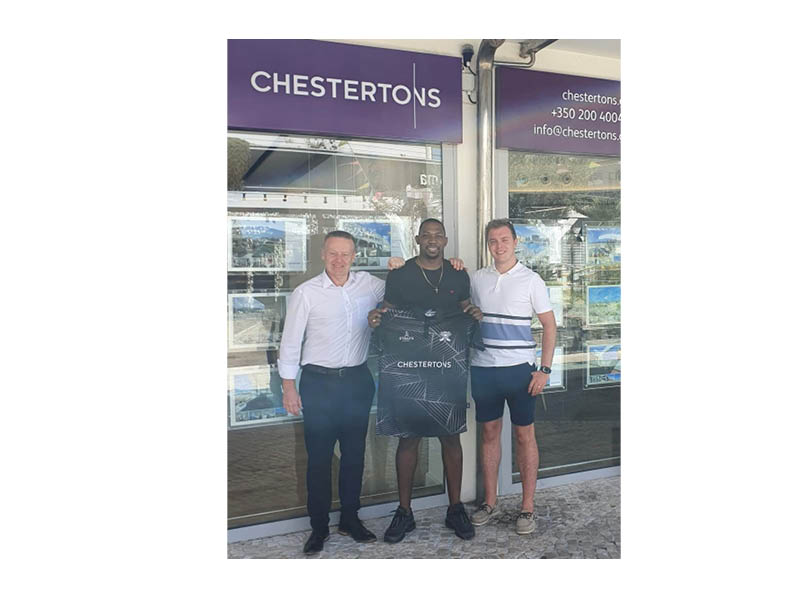 Chestertons has announced that it has become the new shirt sponsor of local cricket team, the Pirates. This adds to its sporting sponsorship of FC Bruno's Magpies (football), Rock Scorpions (rugby) and Eagles Hockey Club (hockey).
"We are extremely excited to have Chestertons as our sponsor and are glad to be partnered with a business that is so committed to engaging in extracurricular activities throughout the community here in Gibraltar. The generous sponsorship we have received, coinciding with the return of cricket to the Rock, has allowed us to acquire a very smart new playing kit and allowed us to subsidise membership costs for our players! If anyone out there is looking to get involved in local cricket you are more than welcome to come along and become a Pirate!" said Ryan Grimes, team manager .
Paul Duck, Chestertons' managing director commented "We enjoy being involved in local sports and were buoyed by the Magpies qualifying for Europe after 7 years of our sponsorship, so we see this as a long term relationship leading to success and enjoyment for all participants".
Cricket is played at Europa Point and match schedules are regularly posted here.
Photo: Paul Duck, Ryan Grimes & Kenroy Nestor
Contributed by Mike Nicholls