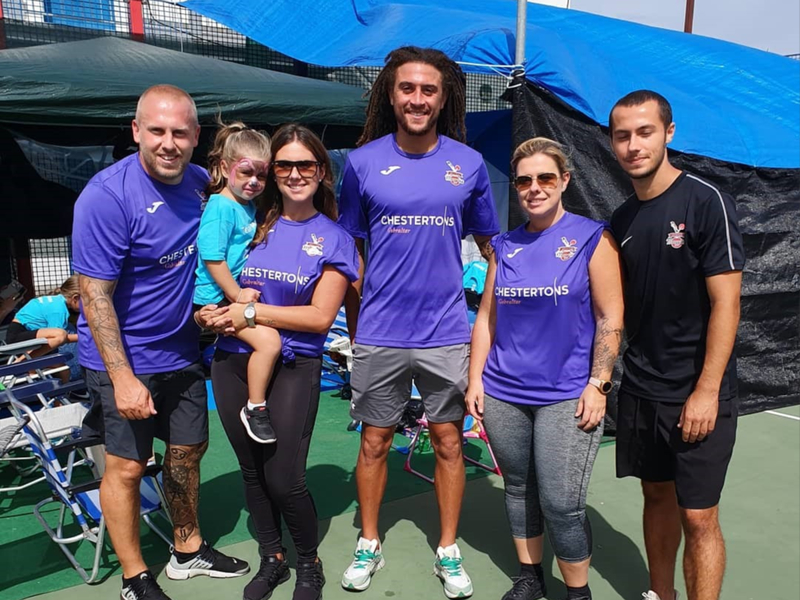 Relay For Life is a team fundraising challenge bringing communities together to beat cancer. Teams of family and friends fundraise for life-saving cancer research, then join other teams and survivors to celebrate their fundraising in an overnight event, taking turns to walk around a track.
The Relay For Life walk takes place in Gibraltar every two years. Entry is free. You could join your local relay by starting a team, joining a team or by taking part as a survivor.
Chestertons' sales negotiator, Garry Turner-Bone, brought together Team Hope, who proudly adorned Chesterton's sponsored purple sportswear shirts. Garry told us what inspired him.
"Researchers believe that more than half of all cancers and cancer deaths are potentially preventable. This is my main reason for wanting to partake in the Relay for Life at the Victoria Stadium. Both my girlfriend and I have been affected by the loss of a family member through cancer. This gave me the motivation to raise awareness and money in support of Cancer Research UK.
Our group was called "Team Hope" with various team members staying for the full 24 hours. We were fortunate enough to have the support of friends and family throughout the day who also provided us the encouragement we needed to complete the task.
The atmosphere and ambience around the stadium was unbelievable, with people of all backgrounds from the local community making the event an enjoyable one. We will be back in 2 years' time to partake again and help fight the fight to raise awareness and beat this horrible disease.
Finally, I would like to thank everyone who offered their time and money and helped in some way. A massive thank you to Chestertons for their generous donation and supplying us with our t-shirts to wear whilst on the track."

Mike Nicholls, Chestertons CEO said, "Many congratulations Garry and team. Your efforts, and those of everyone involved, are to be commended. Well done. We are honoured to donate £1,000 to the Relay For Life. I hope this helps to fight the battle against cancer."

Contributed by Mike Nicholls