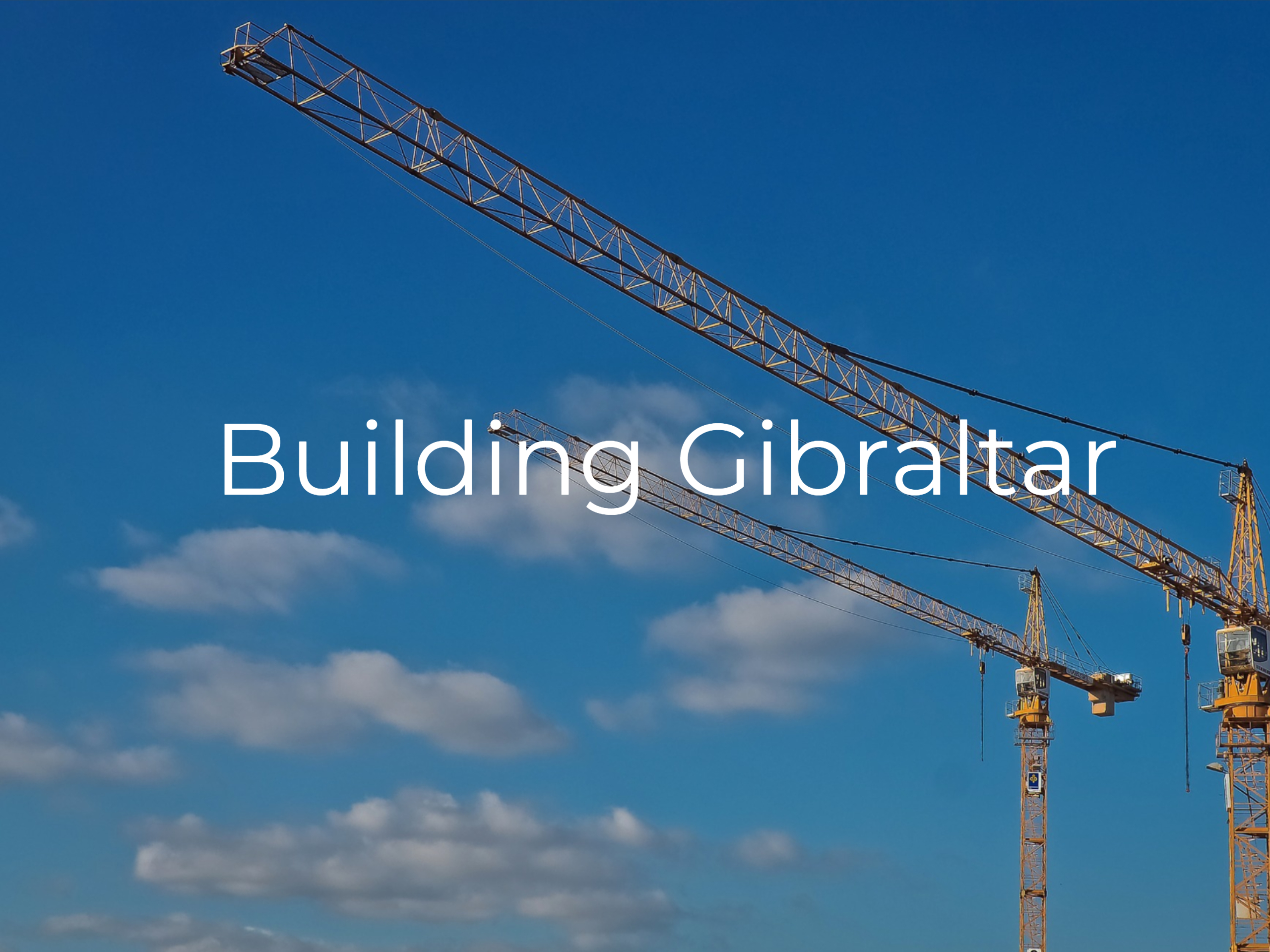 The off-plan property market in Gibraltar continues apace with some exciting new releases coming soon. Plus we expect an imminent construction start at E1.
With the impending Spanish Gibraltar tax treaty discouraging Spanish tax residency even further than at present, the demand by employees to live in Gibraltar as opposed to Spain will strengthen from those who can afford it. Developers have been responding to the demand supply imbalance since the referendum result nearly three years ago. An update on the off-plan market is below. As Gibraltar's largest independent development consultant, and with a specialist team within our off-plan department, we can advise you of the most suitable purchases whether for investment or occupancy.
Sylvian Suites
In the next few days we expect to launch studios and one beds in a small new development of c 38 properties close to Prior Park School and the Arches. With all permissions granted, refurbishment starts imminently (in March 2019) at the same time as off-plan sales which are exclusive to Chestertons. Starting price is expected to be £105,000 or as little as £4,200 per sq m. This is great value for anyone seeking to live close to the town centre and not having to wait too long.
E1
With over 100 units already sold, the funding and construction contracts are close to finalisation and we expect an April construction start. Site preparation works have been on-going for a few months. The E1 Wellness Spa and Gym and Pressto Dry Cleaners are confirmed tenants and the wine vaults next door should open in the next few weeks. Pre-construction discounts of 3% will be withdrawn once construction starts. Further E1 information is available on the E1 website. The development is exclusive to Chestertons.
EuroCity
After record breaking sales in 2018, construction started on this award winning development just before Christmas 2018 with the completion of Carrara due in 2021 and Murano in 2022. A third release of sales in Carrara is expected in the Spring. The small number of available apartments is available for preview on the EuroCity website. Or you can call us as the EuroCity main agent and development consultant.
The Hub
Now one year since construction started, completion in April 2020 remains on track. A handful of Hub properties are available from the second release. The first release of the Hub sold out in a week.
Ocean Spa Plaza
This development is now virtually complete with some purchasers and tenants already having moved in. Some Ocean Spa Plaza properties for sale, and Ocean Spa Plaza properties for rent are available.
Imperial Ocean Plaza
We are expecting completion in June 2019. Some Imperial Ocean Plaza resales are available.
Clemence Suites
We are expecting completion in May 2019. Some Clemence resales and Clemence rentals are available.
Marina Club
Marina Club was placed off-market. There may still be opportunities so do contact us for further information.
Forbes
Located along Gibraltar's new Golden Mile (Devil's Tower Road!), construction is expected to start imminently. There are a handful of Forbes properties left, mostly the 3 and 4 beds.
Midtown
The offices have been completed and were inaugurated by the main tenant, Hassans, at the beginning of March. We expect the first residential occupants to move in during the summer of 2019. Some Midtown resales are available.
Quay 29 & 31
A further 200 apartments in the Kings Wharf trilogy. Quay 29 should complete early Summer whilst Quay 31 will follow later this year or 2020. Some Quay 29 resales are available.
Arengo's Gardens
Although running behind schedule, the tough groundworks are nearing completion with Autumn 2020 being the revised date for the project completion. There are some fourteen or so properties left. Contact us for latest information.
Continental Suites
Await planning
Kings Bastion Views
Await planning
Rialto Courtyard
Await planning
Contributed by Mike Nicholls