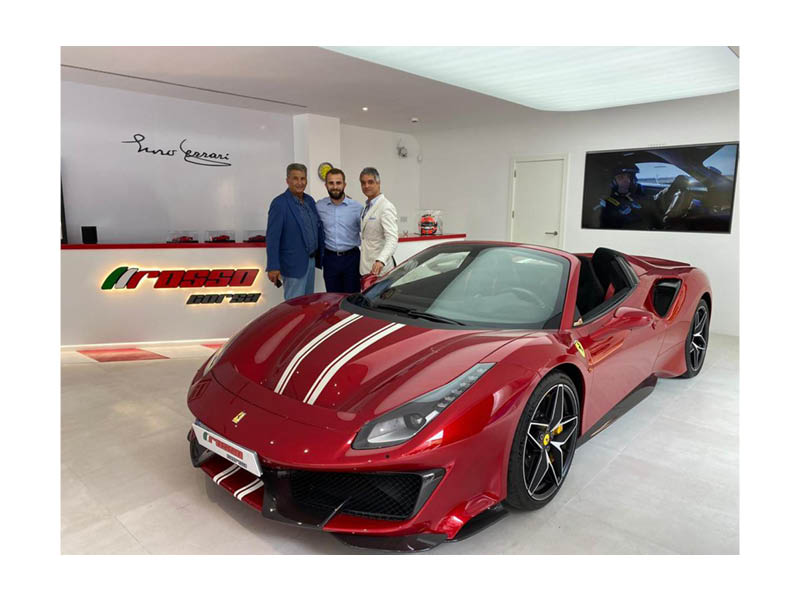 FCB Magpies were invited to view the Rosso Corsa Ferrari showroom in Ocean Village this week. Players of all ages were able to see close up the super cars on display there.
Rosso Corsa and Chestertons are co-sponsors of the local football club.
The joint chairman, Haig Oundjian said "Over the last two years we have created four youth teams plus a futsal team. We also have a number of players on the national squad from U18, U21 and now also from the senior squad".
"This was an opportunity for the press to meet some of the players from all of our teams as well as the President of Rosso Corsa, Francesco Sena and also the representatives of Chestertons and the club owners of Brunos. An important part of the ethos of the Club Mission is that "no child should have to choose between a full education and pursuing sporting talents and excellence" said Haig.
Joint Chairman, Louis Perry of Chestertons and of the Brunos family started the football club seven years ago. Choosing a name which coincidently was the first commission of Prince Philip, "HMS Magpie"!
Haig Oundjian is a double Olympic athlete and amongst other roles, was also the former owner of Watford FC and founding sponsor of the first ever state sports boarding school in the U.K. "The Harefield Academy".
Also attending the event was Jansen Dalli, the co-ordinating operations director who brings his unique passion to the youth structure with coaching standards of fun, skill and team building.
Contributed by Mike Nicholls