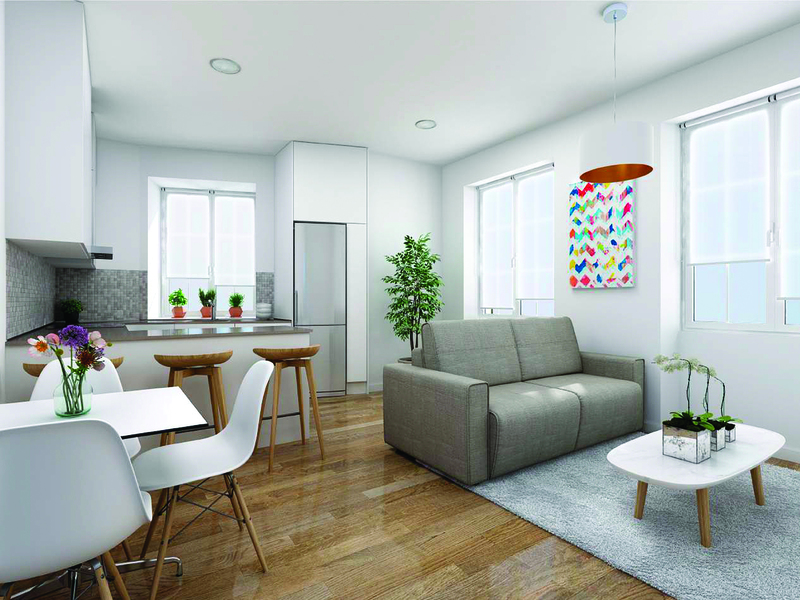 Sylvian Suites is situated in the historical upper town district a short walking distance of the O'Callaghan Eliott Hotel, Main Street and the independent senior school, Prior Park. The development is made up of 38 studio and one bedroom apartments that centre around two courtyards. Studio apartments include fitted pull down beds as standard.
On Friday 22 May, the developer, Vangio Properties Limited, issued the following progress report:
"The construction team have proactively ensured that the measures recommended for the prevention of the COVID-19 spreading have been implemented, for the past 2 months, on our project. No workers have suffered with the illness. We are also pleased to confirm that the permit to continue the works has been extended to early June 2020. Although the works on site have continued during the construction lockdown, working hours and the workforce were reduced. This reduction of production levels impacted the construction programme. However, we are delighted to report that our contractor has managed to carry out important activities, paramount for the progress of our project. The reinforcement of the foundations of the three buildings is nearly finished and the erection of the new internal superstructure will start soon. Completion is now scheduled for late summer 2021."
There are a small number of Sylvian Suites properties remaining.
Contributed by Mike Nicholls